As seems to be the usual case, we saw some nice clouds on Friday when we went to the grocery store. And, as usual, it was hard to get a good shot. This was what we saw when we walked out into the parking lot.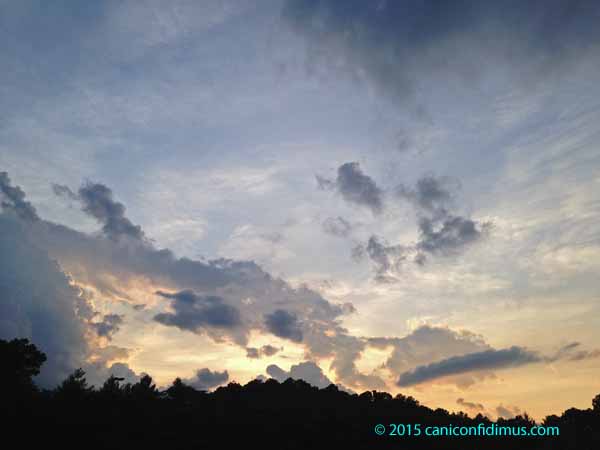 Or at least this is something like what we saw. I tried a panorama.

It was quite a sky. Too bad the pictures don't really do it justice.