I have mentioned before that a fair number of trees in the woods around here died between last summer and this spring. The forest doesn't look healthy. A lot of trees of all species on the mountain either never came back in the spring or barely made it out of the winter alive. Even the trees that seem less affected by the heat and drought of last summer don't seem to have leafed out as much as in a normal year, at least to my uneducated eye.
Some trees are trying. A few pines whose needles all turned brown have come back in part. Some of the trees whose limbs never leafed out have sprouted tight bunches of leaves along their trunks. I suspect many of them will never fully recover and will eventually die, especially if we have another summer like 2016.
One of the hardest hit of species is the dogwood. As far as I could tell earlier this spring, we had only one or two dogwoods that seemed to have survived in reasonably good condition. This is one that grew just inside the woods next to our driveway.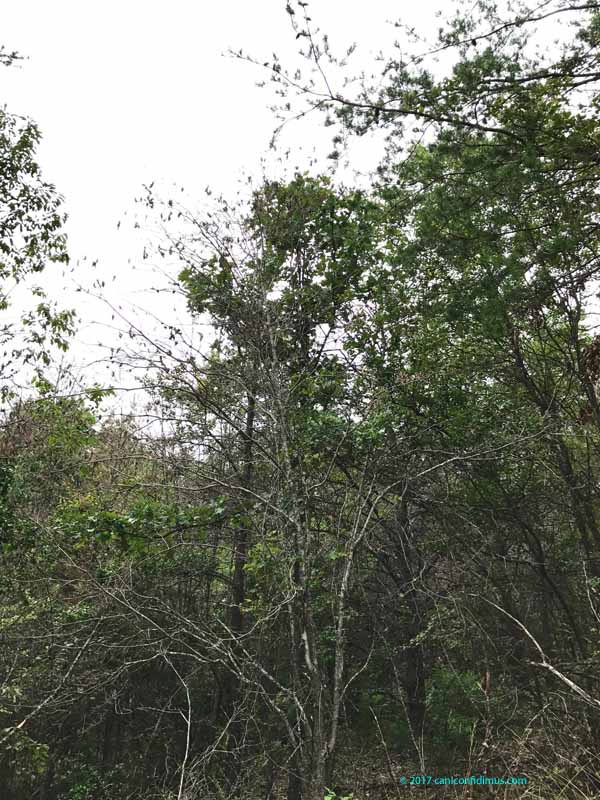 Some vines have grown up into the crown, which makes it look like it still has leaves, but the only leaves on this tree are dead. But this is what I noticed at the base of the tree on Wednesday.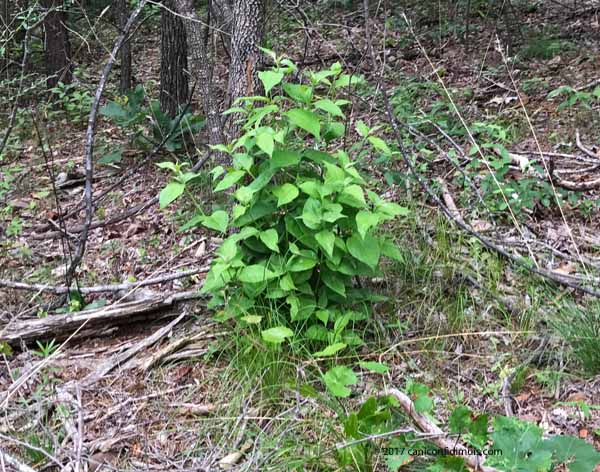 It's coming back from the roots. It looks pretty good at this point.
Here's a maple that lost about half of its multiple trunks.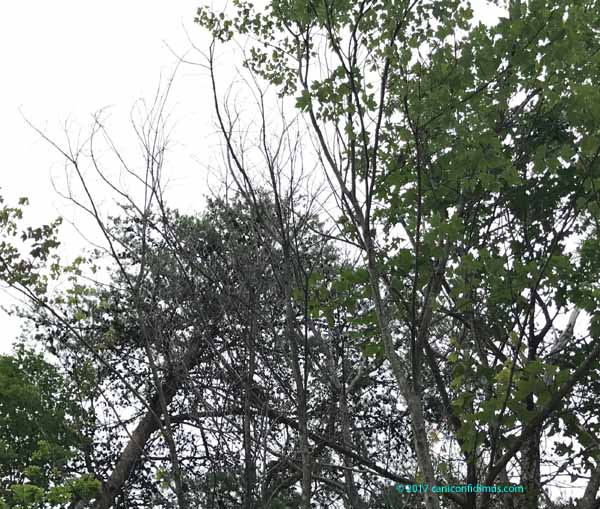 And here's its base.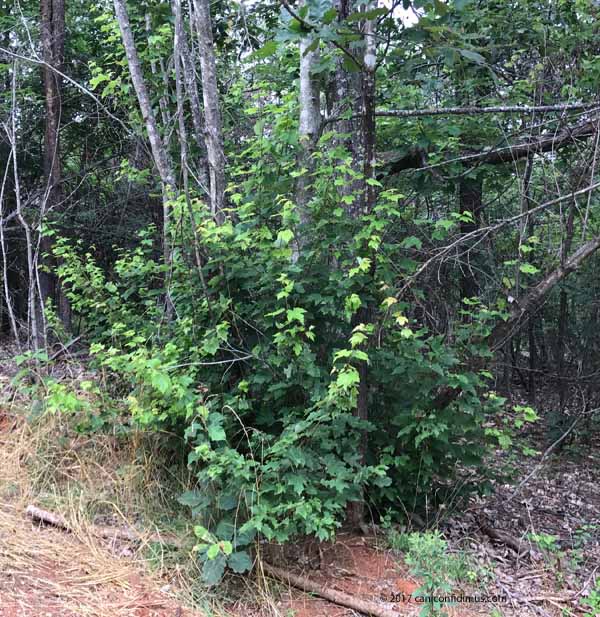 I don't know whether the dogwoods or maples will manage to survive, despite these signs of their struggle to live.
This die-off may be a normal cycle in the northwestern Georgia forest, but I worry.
I also worry about our front yard. I finally got the zoysia seed sown. I filled the ruts and depressions as well as I could, then spread about two inches of rich topsoil. Then I raked it as level as I could, which was not very level. Then I rolled it. Every place I stepped ended up with a deep footprint. I could and probably should have tried harder to get the lawn smooth, but I was racing what I thought was a nice downpour that never materialized.
Now all we have to do is make sure the seed doesn't get too dry. I have watered lightly – very lightly – twice so far. Our well doesn't produce at a very high rate, so I am being conservative when I water. I am sprinkling about a third of the lawn at a time, then waiting a few hours before doing the next third. Here you can see the middle third is slightly darker than the ground on either side, a result of watering just a short while before I took the picture.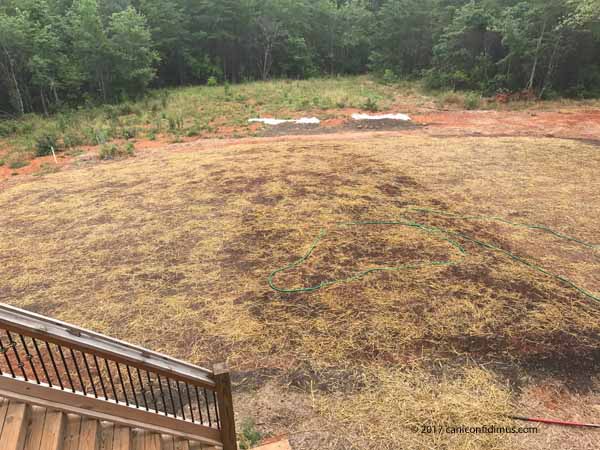 As I write this on Wednesday afternoon, there is a wide area of rain heading from the southwest up towards us. Based on our history here, I won't be surprised if we get little or nothing from this system.