Some time within the last 10 days the mountain finally arrived at fall. When I took the dogs for their walk on Sunday, there was actually some color. Not as much as in the best years, but at least enough to make me feel like it was actually fall.
The smaller maples had the best color.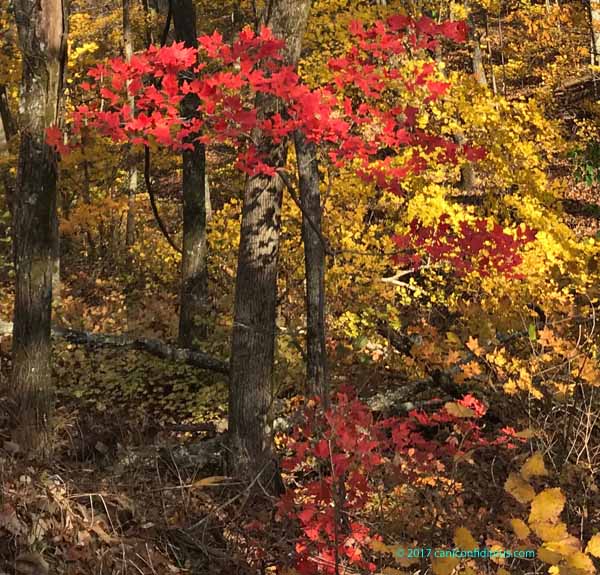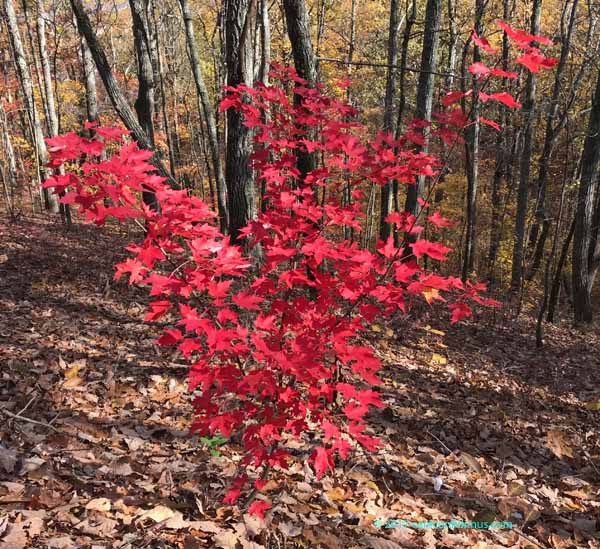 There was a nice view down Fouche Gap Road towards the first hairpin curve going into Texas Valley.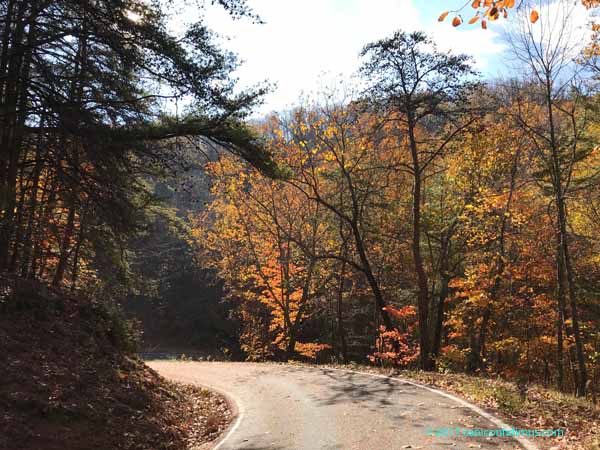 It was hard to capture the slight haze in the shadows.
This is looking up from the second hairpin curve, near the bottom of the mountain.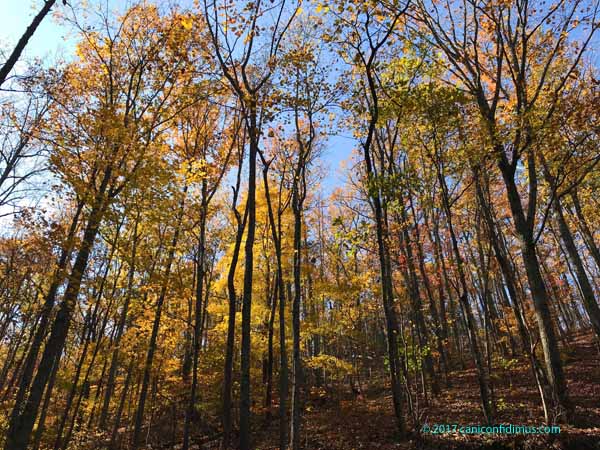 The leaves seemed to glow from the backlighting.
When I went down to get some mortar (I'm making a stone fireplace surround), I thought about making a video as I drove down, but I decided not to; the color is nice compared to what it was a week ago, but it's still drab compared to some of the past falls up on the mountain.