When I walked the dogs down the Texas Valley side of Fouche Gap on Tuesday, something just above the road cut caught my eye. At first it looked like a larger-than-normal CD hanging in the brush. It was an almost perfectly round spider web. I tried to take a picture with my phone, but it was too far away. I went back on Wednesday with a camera. I didn't find the same web, but I found others.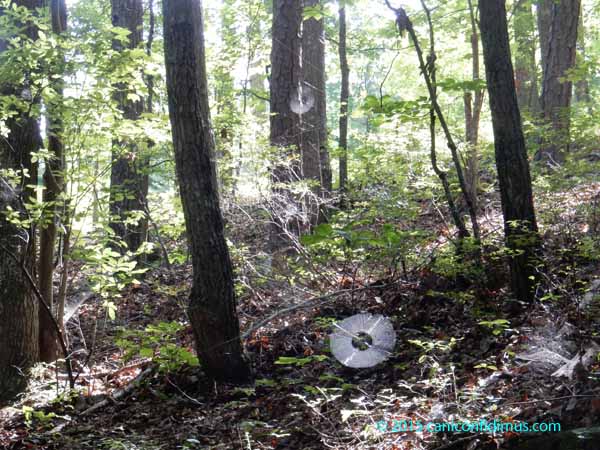 Here are two more.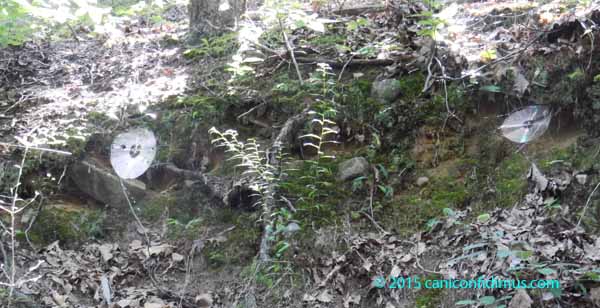 They are backlit by the morning sun. The circumferential strands catch the light just like the concentric rings of a CD. Here's a closer shot.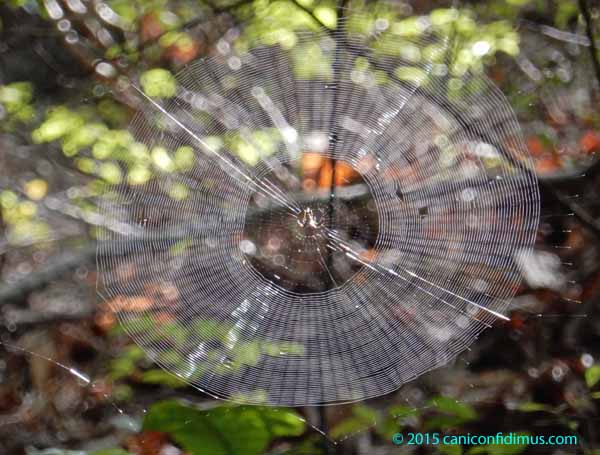 Our camera has a long zoom lens, but I was too shaky to get a really well-focused shot at a longer zoom. This is about the best I could do. I think that's the spider in the center.
They were really cool to see, but I would hate to wrap one around my face if I were walking through the woods.