This fine specimen has been surveying the insect population around the driveway in front of the garage for some time now.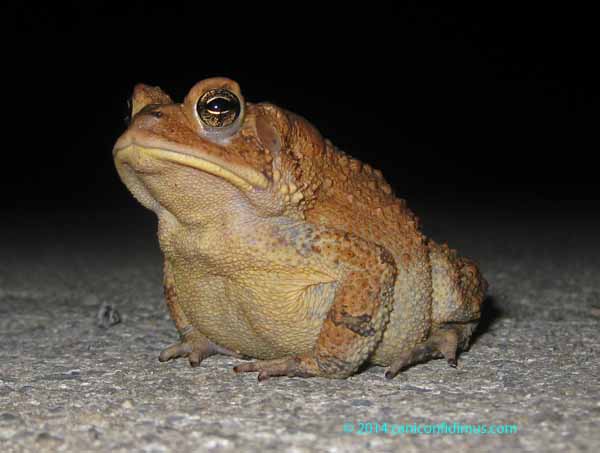 I'm pretty sure it's a female, and I'm pretty sure it's an American toad. There is often a smaller toad not far away, which might be a young toad or a male, since, according to this site, the female is larger. That site says its habitat "varies widely from mountain wilderness to urban areas", so it pretty much covers our area.
The toads have no problems with the cats, who also tend to hang out in the area immediately in front of the garage. They pretty much ignore each other. The dogs sometimes sniff at the toad (the cats, too, for that matter), but the toad couldn't care less. There are lights that stay on continuously on the garage, so the hunting is probably pretty good for the toads.
There is some dense foliage next to to the paved area which may provide shelter during the day. The Web site says they need water to breed, but I have no idea where they could find that around the house.