We planted canna lilies early in the spring in a flower bed next to the top of our driveway. They surprised us by growing much bigger than we expected from the packaging. They kept blooming for a long time. This is a shot from December 4, a few days before we got our surprise snow.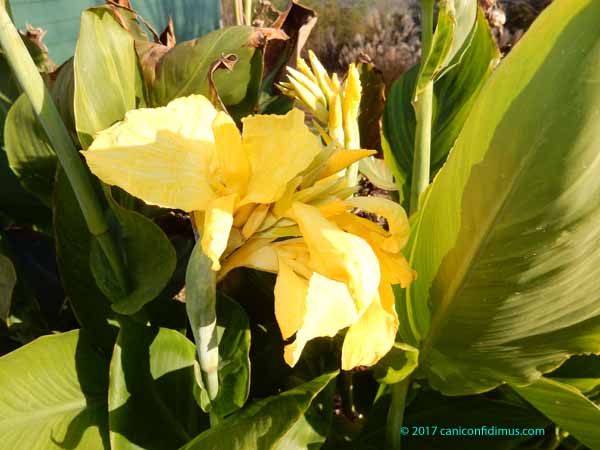 And then the following Friday we got snow. This is what they looked like then.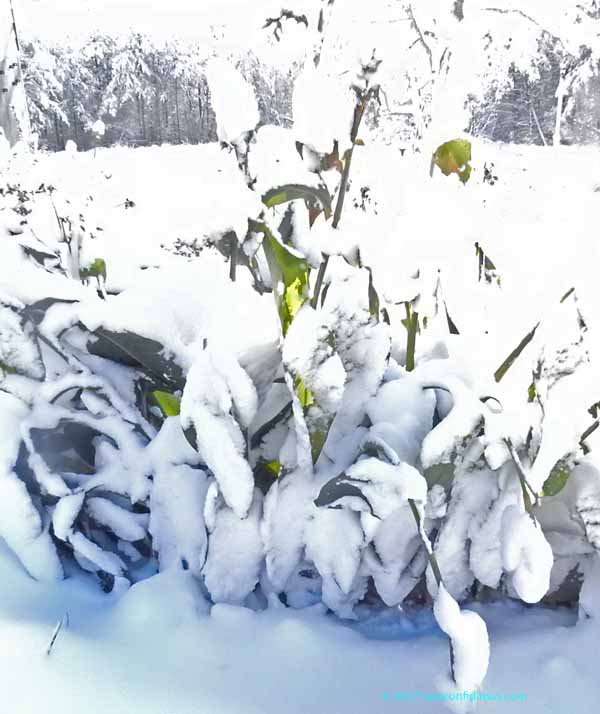 I wouldn't say they liked it, but they looked OK. At least for a while. This is what they look like now.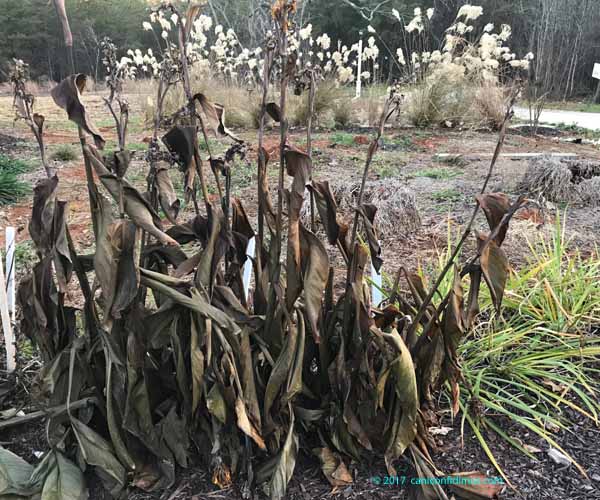 Apparently wikipedia is correct when they say that canna lilies are a tropical or subtropical plant. They apparently are (or can be) native to this area, but obviously do not like to be frozen, which is what a coating of snow will do for you.
I assume (hope) that the cannas will come back next spring.
The green foliage to the right is some other type of lily, or, more correctly, an actual lily, since cannas are not true lilies. The bulbs for these lilies were given to us by a neighbor. They grew well but didn't produce any flowers. In the background you can see some of the seed fronds of the ornamental grasses we planted on the slope at this side of our house. They were almost flattened by the snow but sprang back up well enough that I don't plan to cut them until maybe early spring, just before the grass begins to turn green.