Our two dwarf gardenia plants are starting to bloom. Gardenia was my mother's favorite scent. I suppose it's probably pretty old-fashioned these days, but the real thing is nice.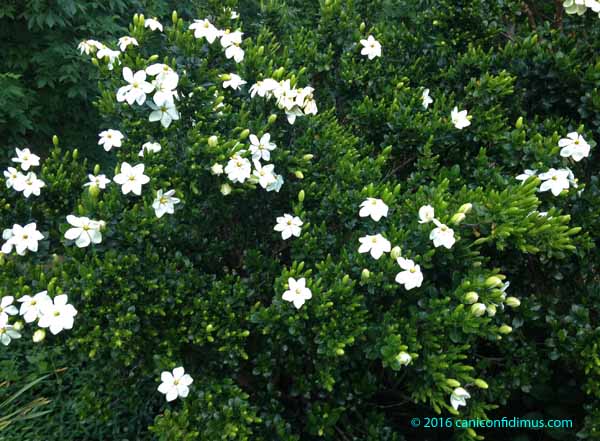 The amazing thing is how many buds there are. There are hundreds of unopened blooms.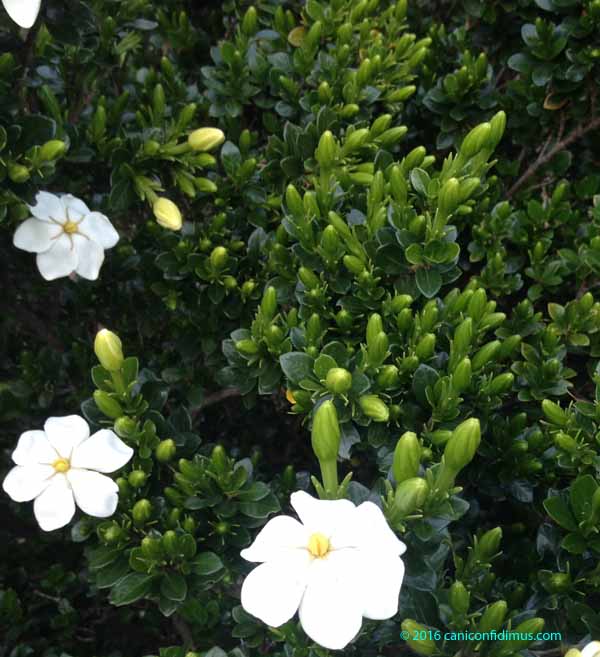 It looks like there are more buds than leaves.
They won't all open at the same time, but if they did … that would be a sight.