The couple who have been pet sitting for us are fostering some kittens so young that they had to be bottle fed. They invited us over to see them last week, so Leah could get another kitten fix.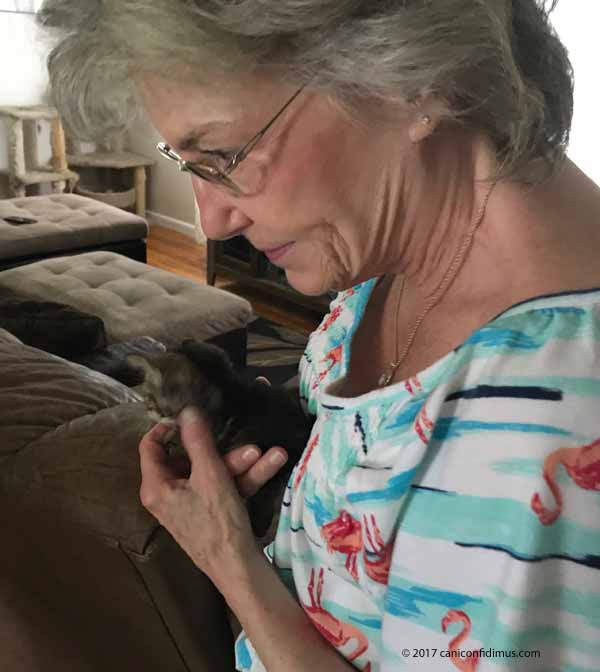 There were actually two sets, one about two weeks older than the other. There were at least eight total, not including their own, older cats.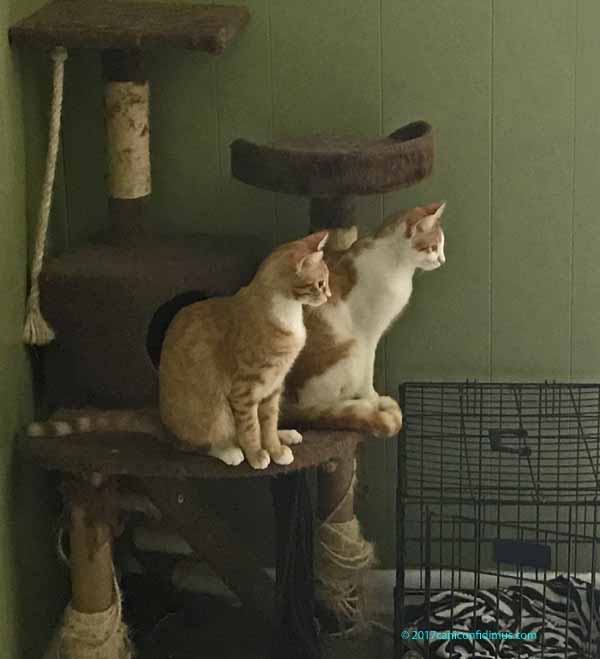 The little kittens were all pretty well socialized, which is not surprising consider that they have to be handled so much.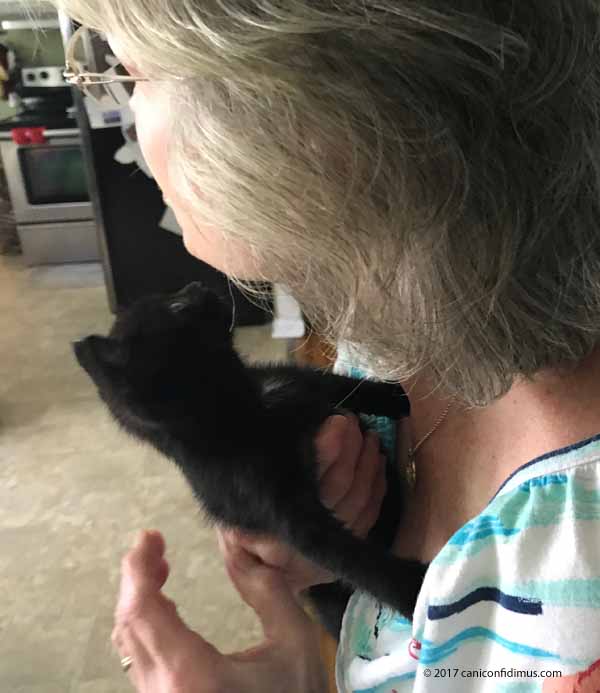 All the cats, both young and old, seemed to get along quite well. At least one of the older cats likes to groom the kittens.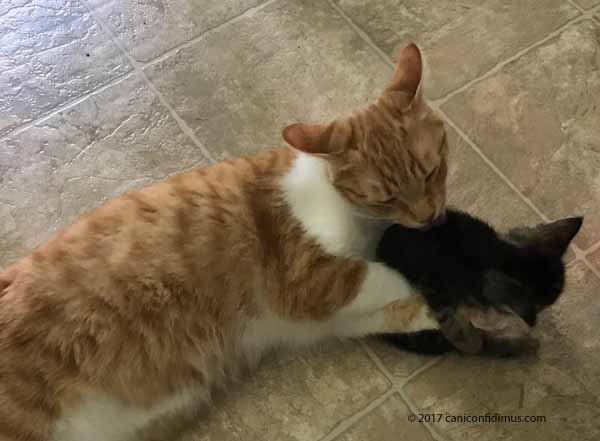 Sometimes the kittens are not really into it, but the older cat is pretty insistent.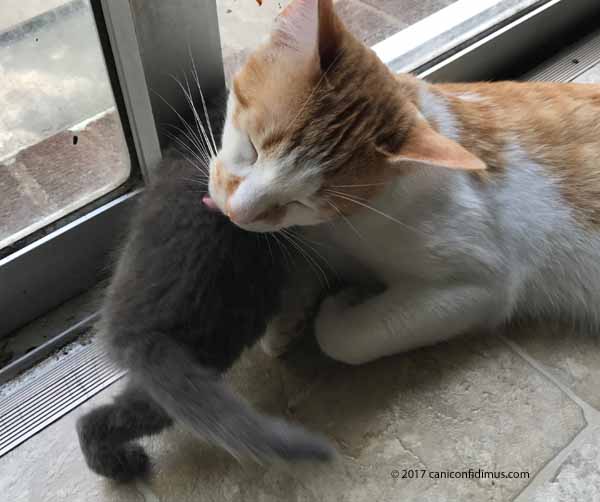 Maybe they don't smell good.
As usual for a bunch of month-or-two-old kittens, they play hard.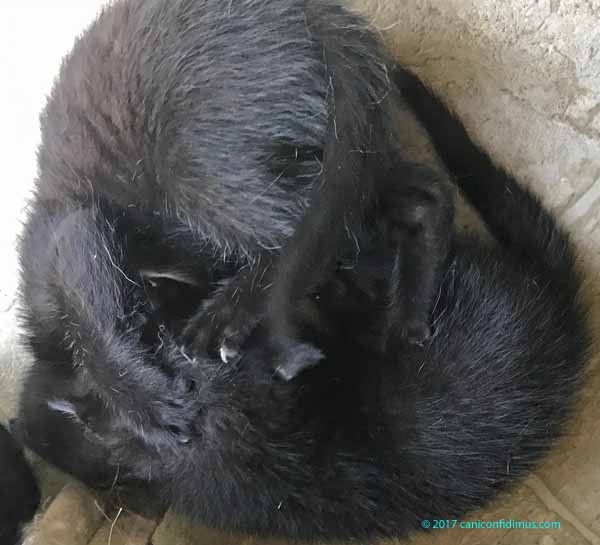 It's hard to tell just what is what in the photo, but it was about as hard in real life.
Leah was in cat heaven for a while. It's sad that none of our cats are nearly as friendly and affectionate as all of these cats, both kittens and adults. Even Mollie, our newest cat, who we thought might be a good pet, is mostly indifferent to us, although she appears to enjoy being petted. I told Leah we should trade one of ours for one of the kittens, but she isn't thrilled about having a kitten that small.
All the small ones are fosters who eventually will go to new homes. I think they'll make good cats for someone.