Chloe and Zeke faced off in a friendly way on the front walk last week.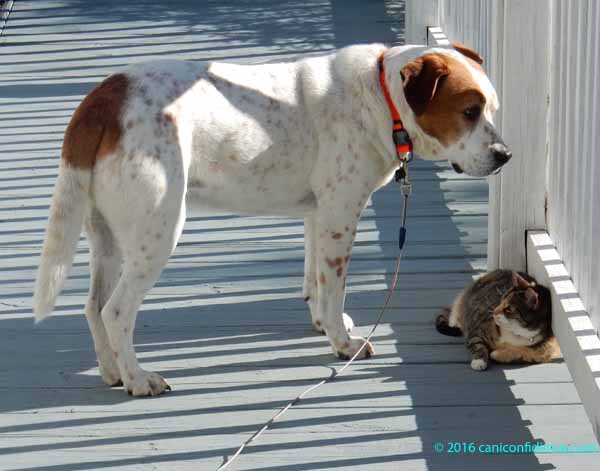 Chloe isn't afraid of the dogs, and especially not Zeke. Sometimes the dogs sniff her a little too enthusiastically and she backs away or swats at them, but usually it's a pretty casual affair.
I'm adding another picture to what is usually a cat post because a bird trapped itself in our garage on Thursday.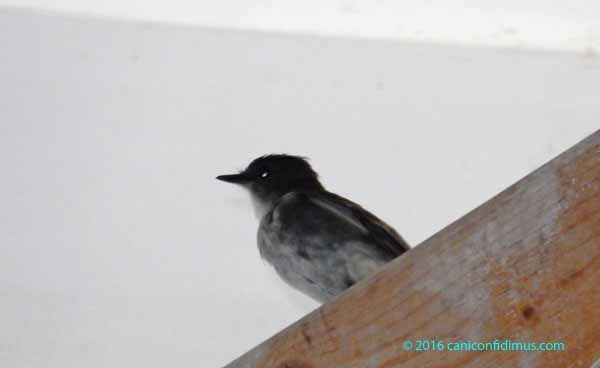 This time it wasn't a hummingbird, although it had the same problem figuring out how to escape that the hummingbirds have. At first I thought it might be a swift since we have one nesting under our deck, but the beak doesn't look right to me, based on comparing to images I found online. I'm not a bird expert so I can't really identify this one. It's small, dark on top and gray below.
It couldn't find its way out for quite a while. We were worried that Sylvester would sit around waiting for it to tire out and then pounce, but apparently that did not happen. The bird was gone after while and we didn't find any sign of it.