and all through the house, not a creature was stirring, not even a …
Hey, Zeke, come on, you know Santa will never come if you stay up looking for him.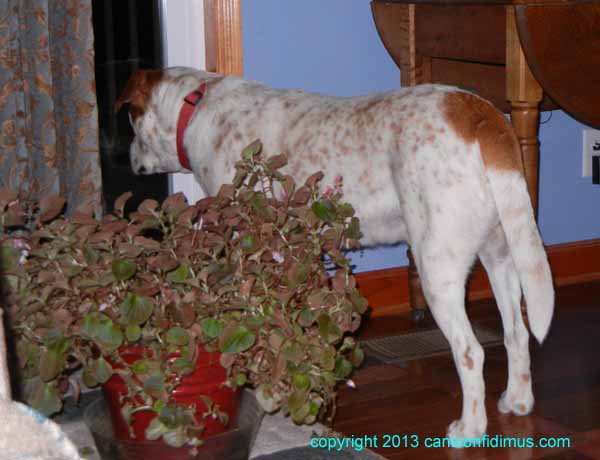 Go on, Zeke, go to bed and go to sleep.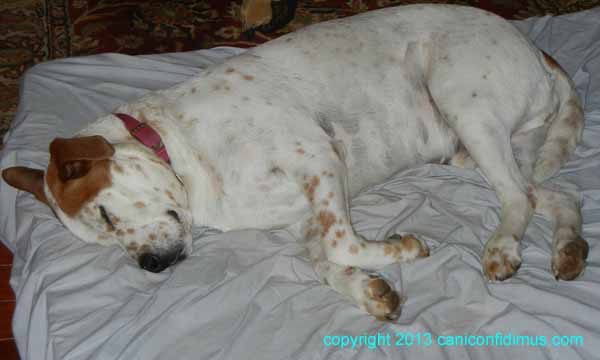 Good dog. Hey, Chloe, you heard what I told Zeke!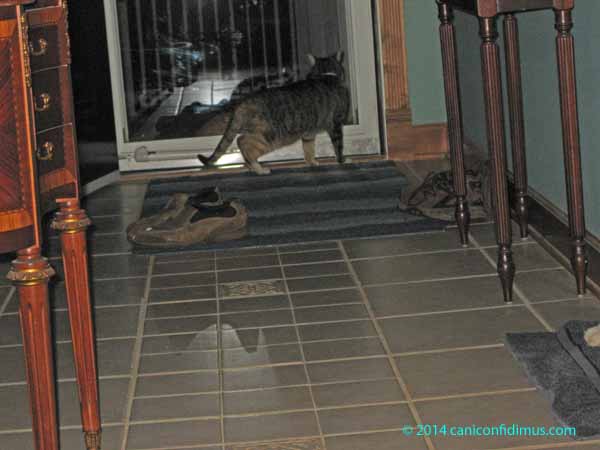 Everyone go to bed, right now!
That's right, Lucy, good dog.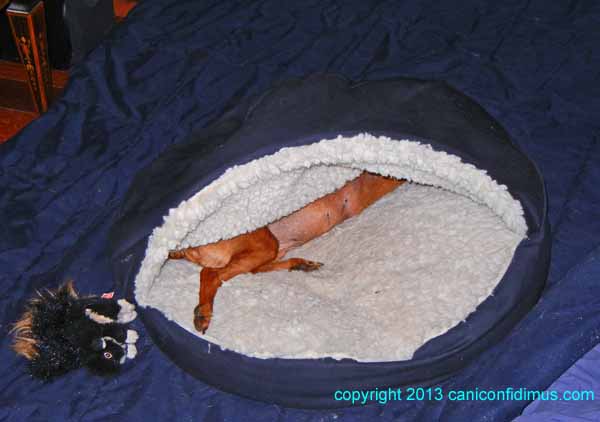 You, too, Sylvester, good kitty.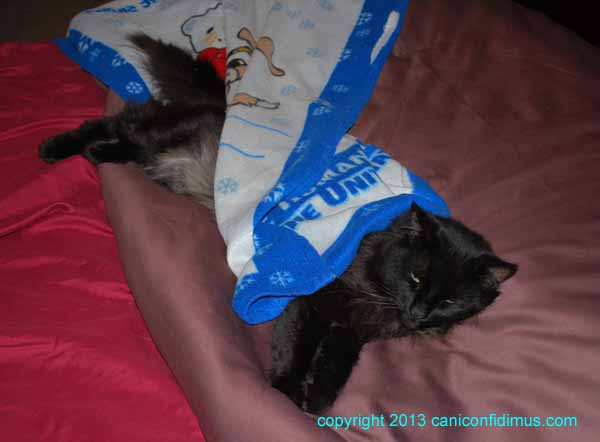 Come on, now, Smokey, you  aren't fooling anyone.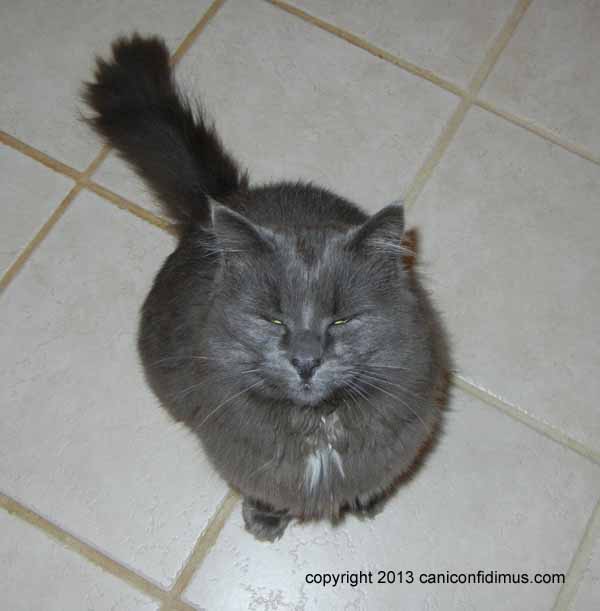 There, Smokey, that's better.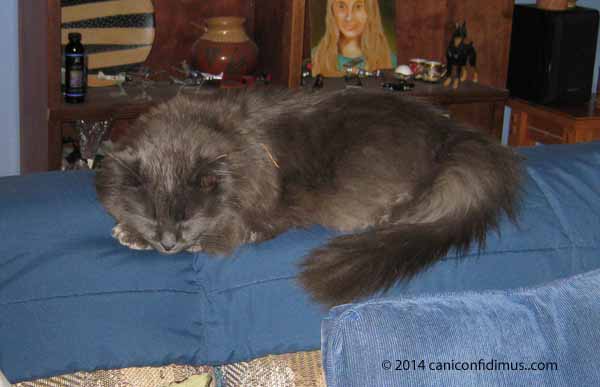 Look, even Chloe is finally asleep.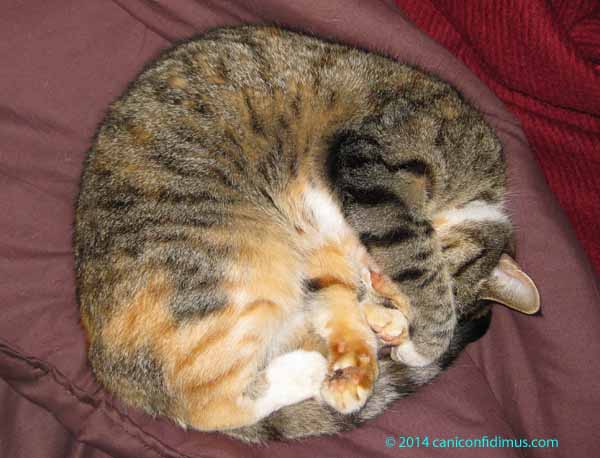 OK, I think everyone is in bed.
And soon, we'll be visited by that right jolly old elf …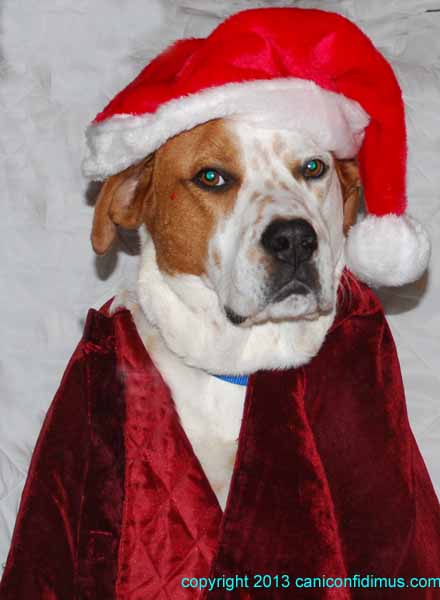 St. Dogolas!
And so, from Leah, Mark, Zeke, Chloe, Sylvester and Smokey,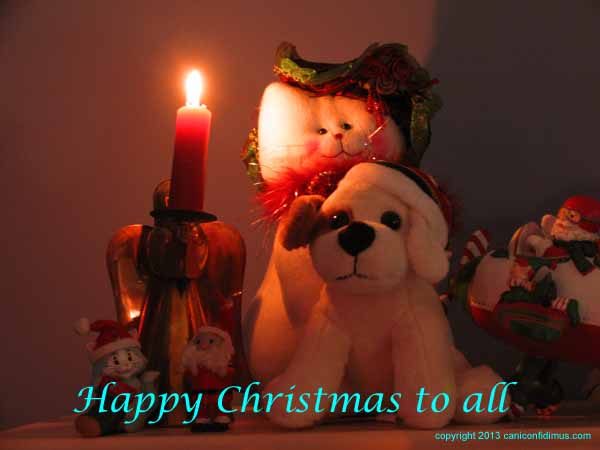 and to all a good night!
This is a repost from last Christmas, but, unfortunately, one of the star players in that post, Zoe, is no longer with us. Goodbye, kitty.