Leah and I were at the Tractor Supply store near Rome a couple of days ago, looking for a possible new cat house, when it kind of gradually dawned on us that there were a lot of birds chirping nearby.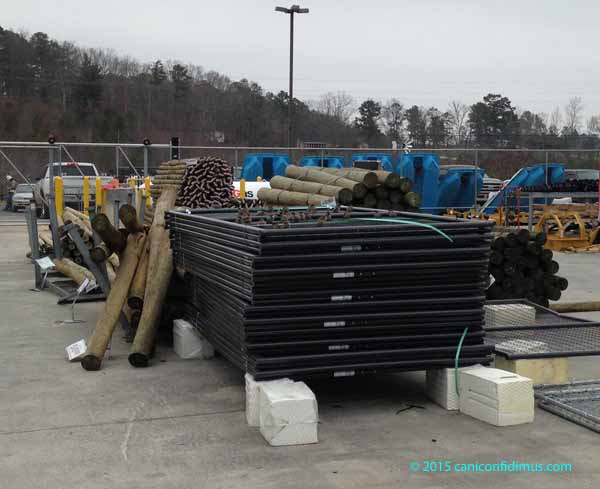 Can you see them on top of the stack of fence gates? A whole flock of little brown birds, either wrens or sparrows (I can't tell the difference). I'm not sure why they were sitting there. It was a gray and slightly misty day, but it's possible the stack of gates might have collected enough solar heat to give them a little extra warmth.
I listened to the songs of the wren and sparrow at the Cornell Lab of Ornithology, but I can't tell which sounds more like what I remember of these birds' song.
It was odd to see them there, but the funny thing was that they sang as long as we didn't look at them. When we looked at them, they fell completely silent. It we looked away, they began to sing again. Shy little birds.