We haven't seen many turtles lately, but within the last week we (or I) saw two on Fouche Gap Road. The first one was immobile but apparently trying to cross the road near the bottom of the mountain.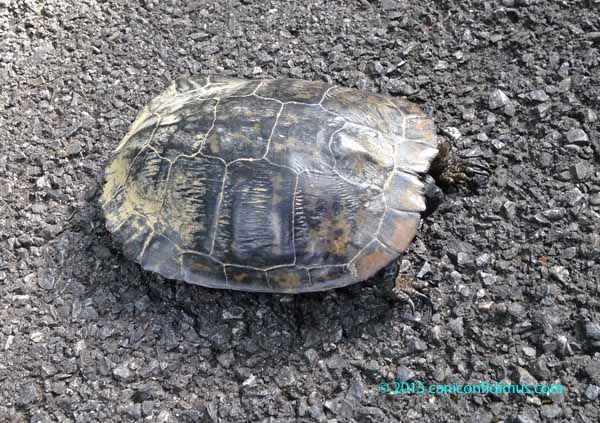 We stopped so that I could move it out of the road. At first, from a distance, I thought it was a snapping turtle because it seemed to have such a flat back. Up closer I realized it wasn't a snapper. It was a full hand-span wide. I put it at the closer side of the road, but Leah and I both worried that it was going to head back out into the road after we left. Fortunately, there was no sign of it when we came back home.
Monday morning Zeke found another turtle closer to the top of the mountain.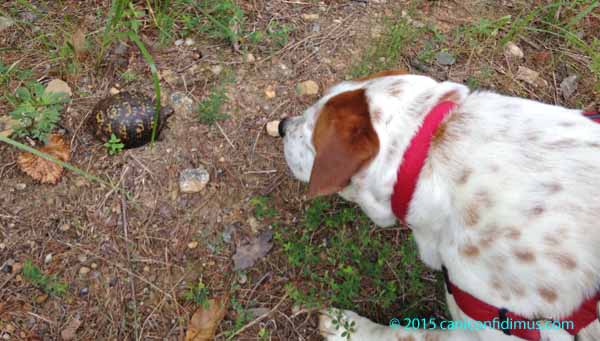 Zeke is a good turtle hound.
This one was safely in the weeds, so I didn't bother him/her. Here's a closer shot.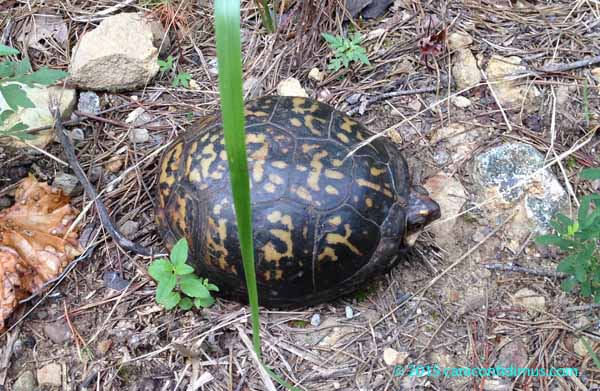 Maybe two turtles doesn't qualify as "turtles all the way down" but two within a few days is a lot for up here.