The two persimmon trees next to the road are heavy with fruit now.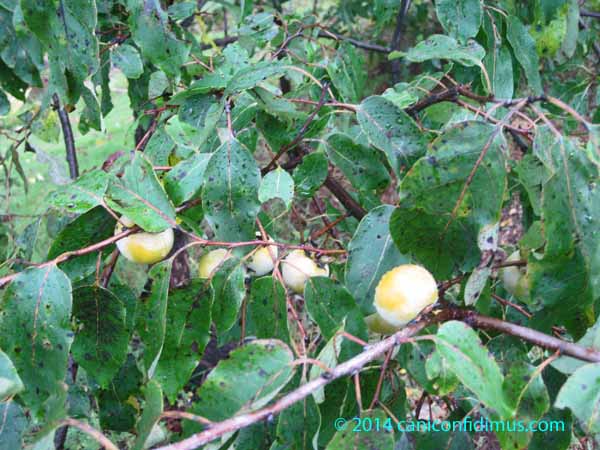 A few days ago the fruit was almost all green, but there were a few that were getting close to ripe Here's one that something tasted.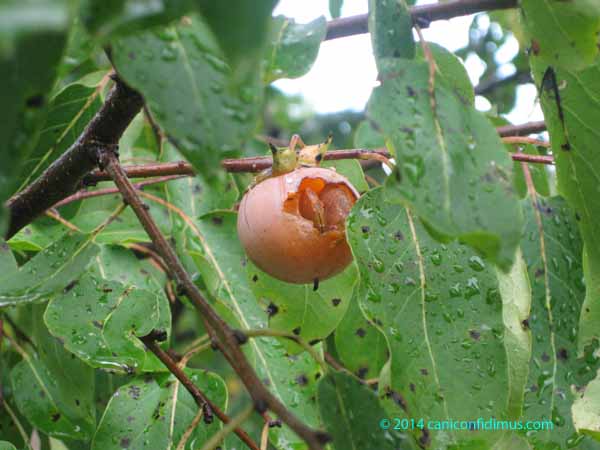 You might remember that I found possums pruning our persimmon tree last fall. They're back.
This branch lying under the tree was the first indication.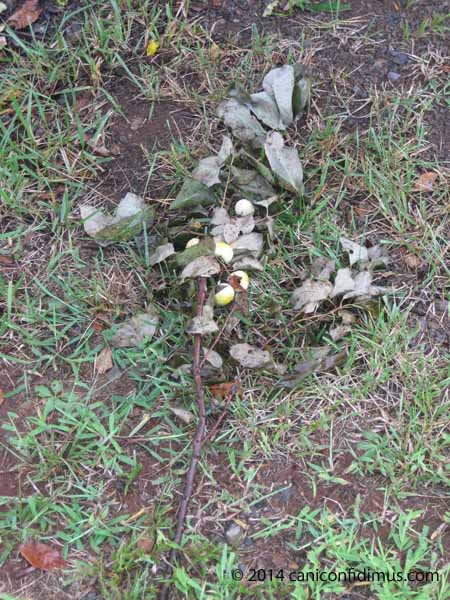 Here's the end of the branch. This branch is about a thick as my little finger (in fact, you can see one of my little old fingers at the left). It looks like a miniature beaver chewed it.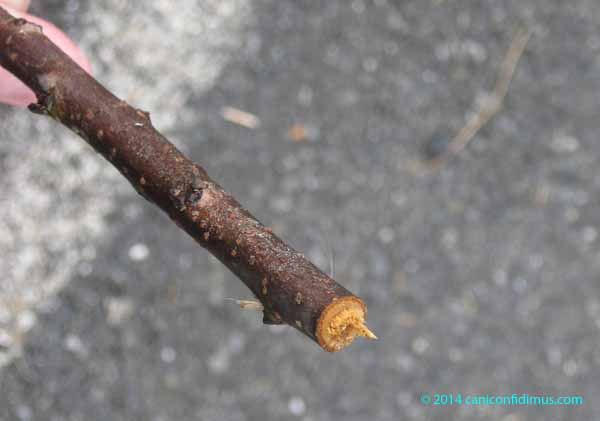 The green persimmons are now starting to turn slightly yellowish. If things go like they did last year, there will still be persimmons on the bare branches even into December. But I expect to find a possum up the tree any night now when I take the dogs out for their walk. Zeke will let me know.