The hummingbirds have been with us all summer, flocking around the feeder and usually draining it once a day. We sometimes see a dozen at a time.
This is the time of year that other things start showing up. We have been noticing praying mantises in the last few weeks. This one thought the hummingbird feeder would make a good hunting ground.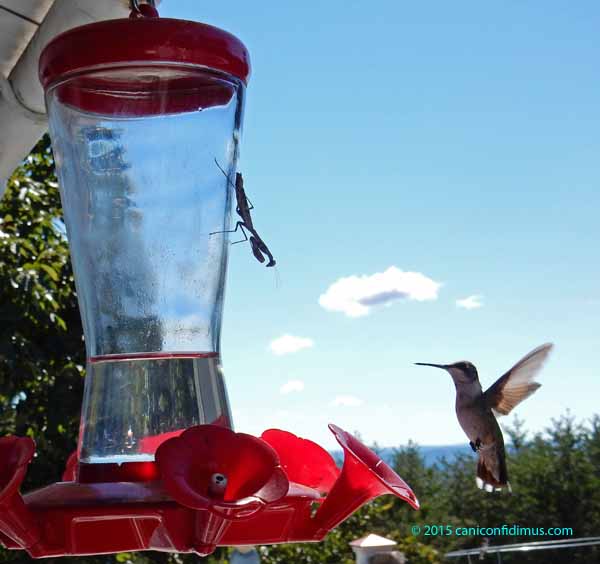 Sunday afternoon I noticed this caterpillar eating leaves on one of our crepe myrtles.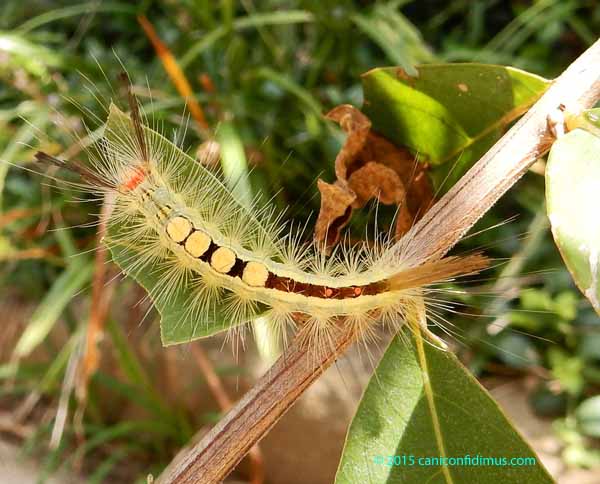 It looks like a Chinese dragon. The four yellow spots on its back are actually some kind of hump.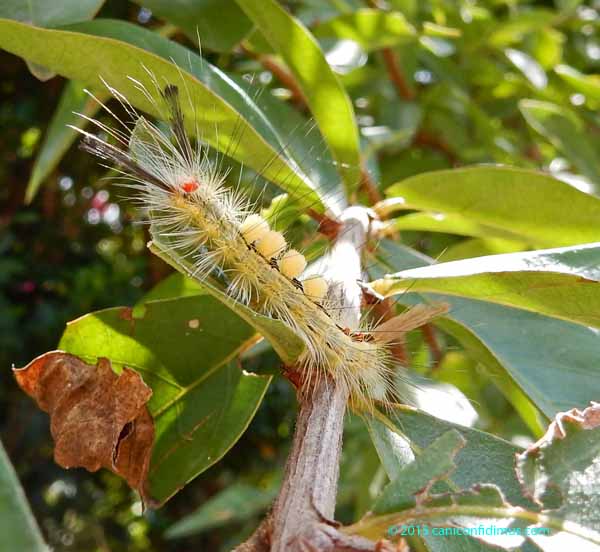 I have no idea what this one is. Does anyone else know?