Wednesday we had the warmest day so far this year, but there's a cold front on the way. The front is moving from the west, but after a short shower, the eastern sky gave a hint of change to come.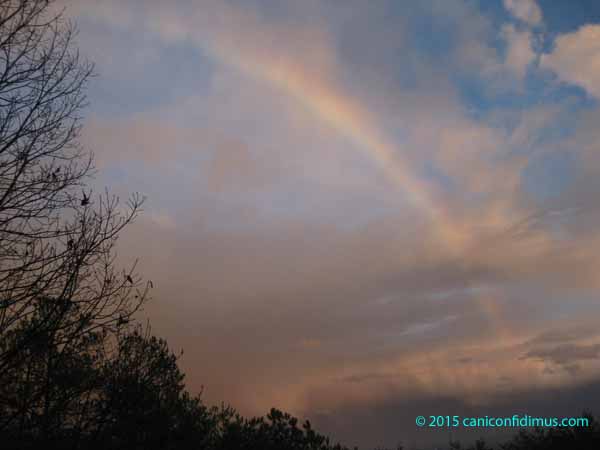 There was a complete rainbow, but I couldn't get the entire bow in the frame. The other side was behind some trees, so it was hard to see anyway. There was still a little of it left when I took the dogs out later.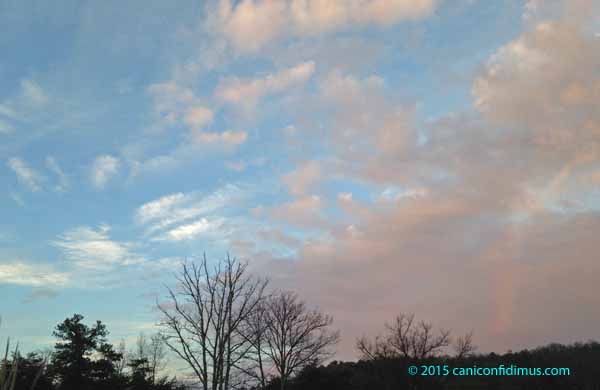 Despite our high up here of around 67 on Wednesday, we are under a winter weather advisory for Thursday. We are at the southern edge of the advisory area, so I doubt that we will see much frozen precipitation.