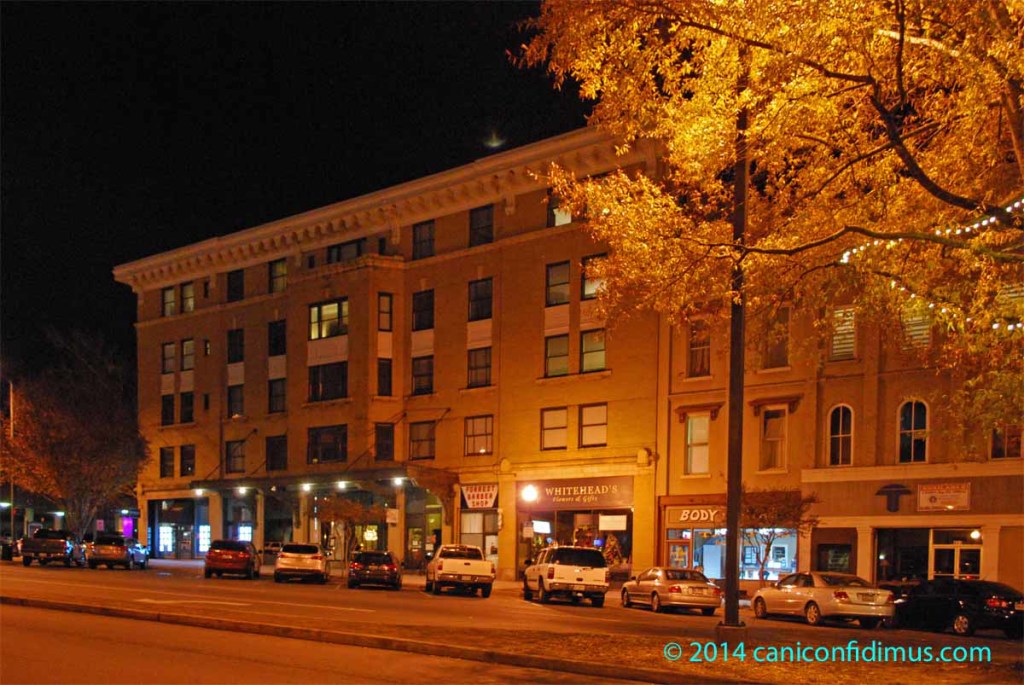 I was born and grew up in Rome, but I have lived in several other places over the years. I lived for about three years in Augusta, Ga. Then I lived for a year and a half at Lake Tahoe. I lived in Atlanta for about six years when I was in graduate school. I lived for about 12 years in Huntsville, Al. During all that time I have gotten my hair cut only one time at a shop other than the Forrest Barber Shop on Broad Street in Rome. I either waited until I got home to get a haircut, or I just didn't get a haircut.
The shop is located to the right of the main entrance to what used to be the Forrest Hotel, named after Nathan Bedford Forrest, a well-known general who fought for the slave owners in the American Civil War. Here's a shot I took on the day I got my most recent haircut.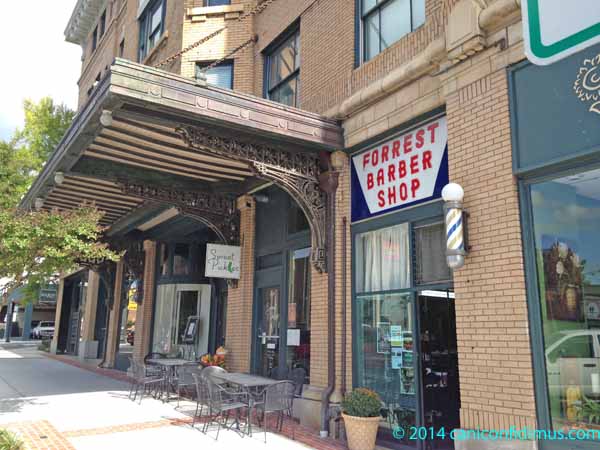 The Forrest Hotel opened in 1915. Although it no longer operates as a hotel, the hotel's barber shop is still going strong.
Here's a photo of a photo of the interior that hangs on the wall in the shop.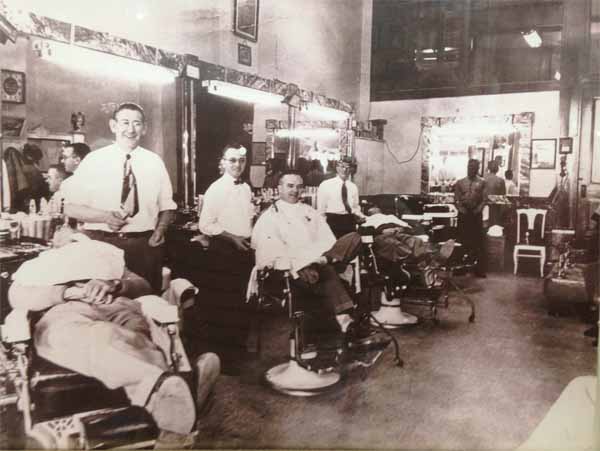 I don't know when this picture was taken, but it was probably in the 1950's. The two barbers closest to the photographer cut my hair when I was a kid.
Here's the shop today.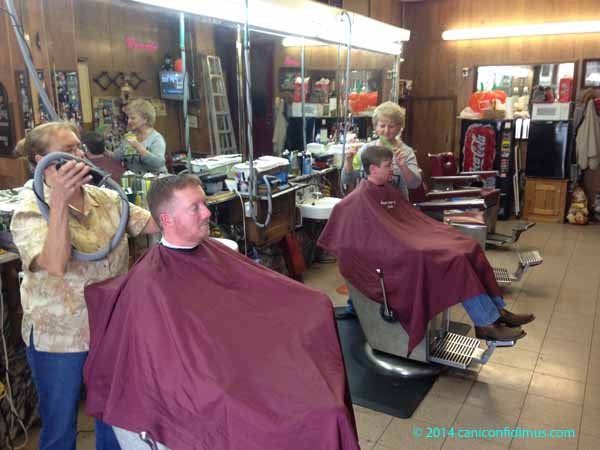 A few things have changed over the years. There are only two barbers, and they're both women. The chairs are different, but they operate in basically the same fashion. Someone decided to put up wood paneling over the original walls. One thing hasn't changed: The Forrest Barber Shop gives haircuts. They don't do hair styling.