We hope everyone who reads this blog, and even those who don't, has a good Thanksgiving.
Leah and I are pretty much alone here in Rome. Neither of us has much family left, and those who are left don't live around here. So we'll probably end up having the Thanksgiving buffet at Ryan's, otherwise known as a steak place.
If Thanksgiving is here, you know Christmas is sneaking up, too. Our Christmas cactus is starting to bloom.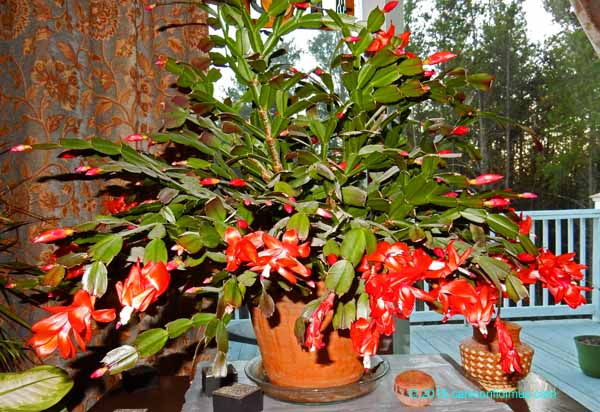 Here's a closer shot.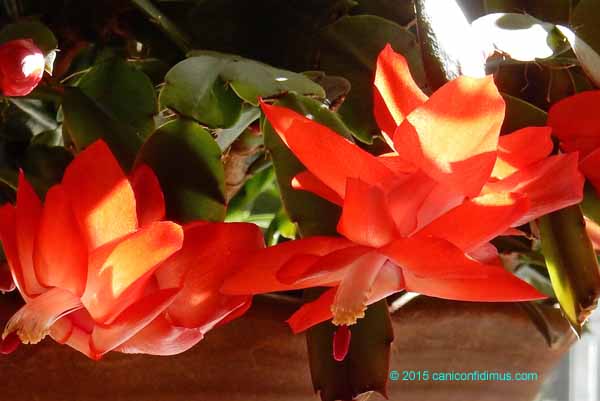 It seems pretty happy there, sitting by the sliding glass door in the living room. We're happy that it's happy.