The last time we visited our friends in Denver two years ago, their cat Benny was very shy. He's still shy, but not nearly as shy as he used to be. They said he changed to a much friendlier cat when the vet removed some bad teeth. He must have been hurting.
This is the only picture we were able to get. Benny climbed up on the sofa back behind us, but by the time Mark got his phone set to take a selfie, Benny was running away.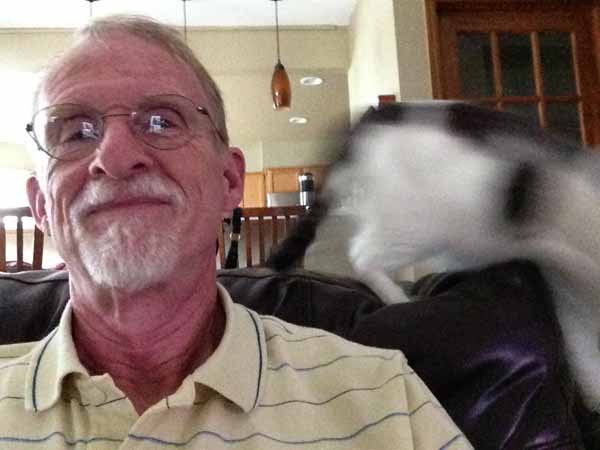 Benny came around to eat, but we never were able to get any good pictures. So our friends' daughter Emily provided us with these.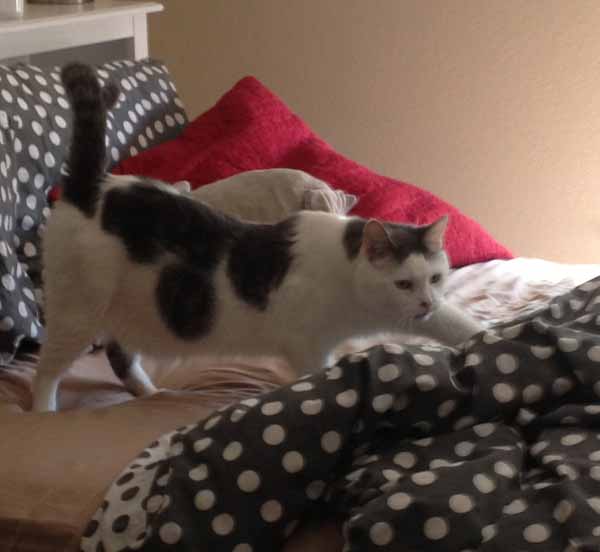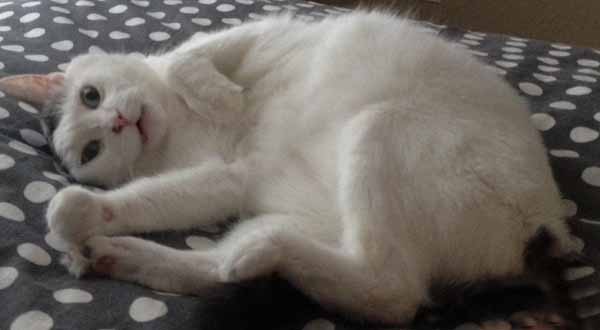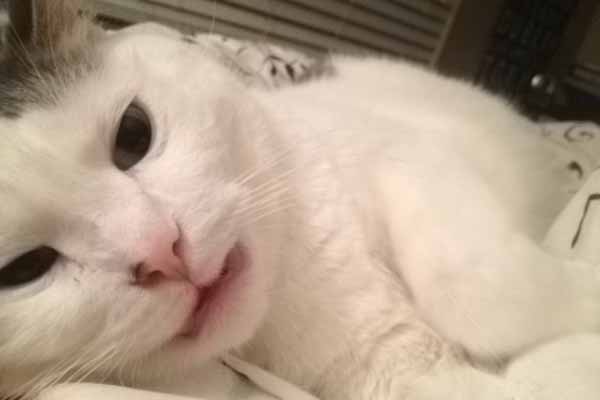 And finally, Benny is ready for his closeup.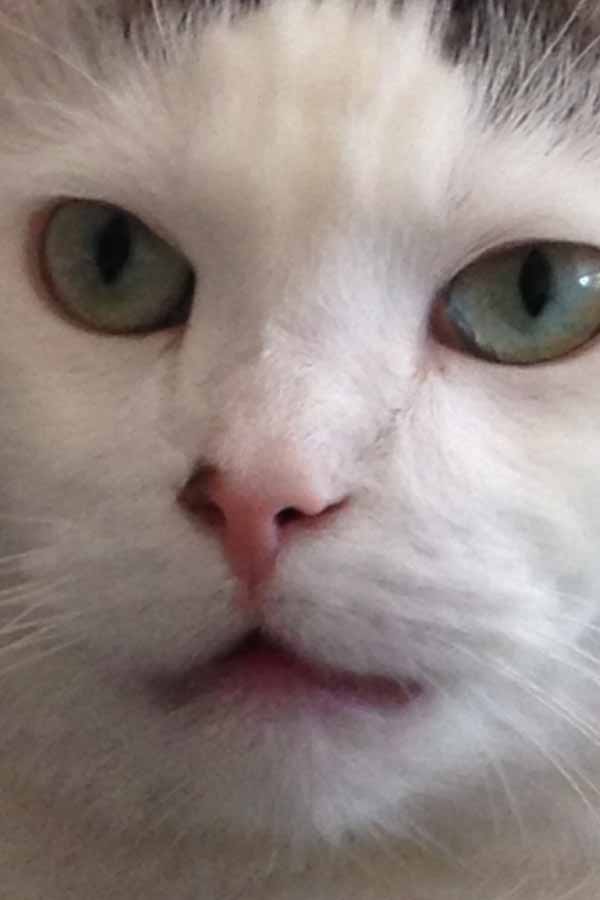 Maybe the next time we visit, Benny will actually let us pet him.