It's been two weeks ago today, Sunday, two days after Christmas, that we took Rusty girl to emergency vet.
Rusty and Dusty arrived with their mother after being dumped up here just after we moved in.
Chloe actually had three kittens. The third kitten was part Siamese. He was probably a Seal or chocolate point if you're familiar with the breed. He looked all Siamese except that the tip of his tail was white. He was so different from Rusty and Dusty. They were partially feral but he wasn't. He was so friendly and they were so shy. I am a "cat" person and wanted to keep all but we were able to find him a home. We went through years and years of animals being dumped and finding homes for them. It was mostly dogs rather than cats but we did have some cats.
Last summer Rusty had a persistent cough so we took her to the vet. She had not been to the vet's in ten years, when they first showed up. She got her first and last set of shots then. I felt like when we took her last summer the vet just threw it off as allergies. He could have done a blood test, but he didn't.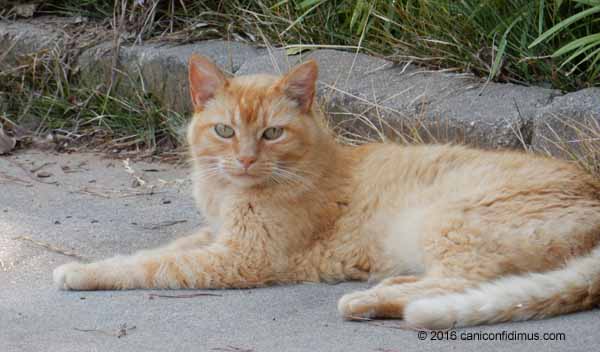 Rusty was such a sweet, shy, timid girl who wouldn't hurt a fly. She and Dusty wanted to come in but were afraid. I felt sorry for them having to be outdoor cats. I fed them daily and watched over them for ten years.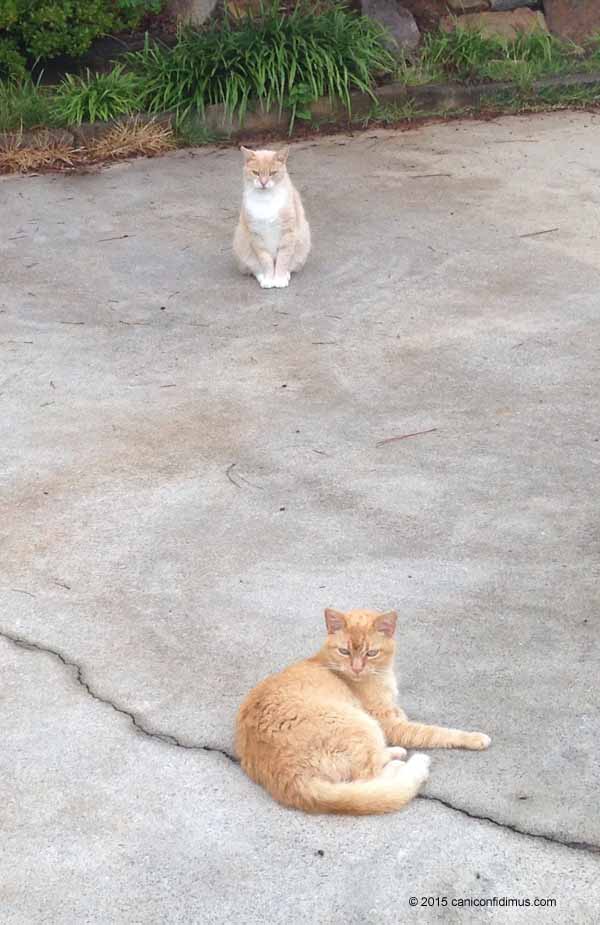 Two weeks ago today Rusty, who I knew wasn't well, had come around to the front porch and jumped on the railing that morning. I told Mark I didn't see how she had the strength to jump that high and far. Something about her told me it was time to take her to the vet.
After the summer event at the vet's I decided to go to another veterinarian. She diagnosed Rusty with Feline HIV. I couldn't believe it. Where we live most of the cats are mine and the others are so far away I couldn't figure out how she could have been infected. The likely culprits, Smokey and Sylvester, both tested negative. We have to test Chloe and Dusty next, but I doubt that they are infected.
The poor, little thing had a temperature about 10 degrees below normal and her breathing was labored. The vet said there was no hope for her, so of course I agreed to put her to sleep. I know she was in pain. So I did. I guess she's in "kitty heaven" now. We buried her in the yard close to the cat house where she stayed so much.
I feel so sorry for Dusty now being alone, so I'm constantly going to see him and comforting him, trying to get him to come in. I hope by the time we move he will be coming in and giving Sylvester and Smokey hell for all the crap they did to the both of them for the past seven or eight years!
She was precious. I miss her.