Zoe got another short cut last week. Now when he lies down his cute, little pink belly is really obvious.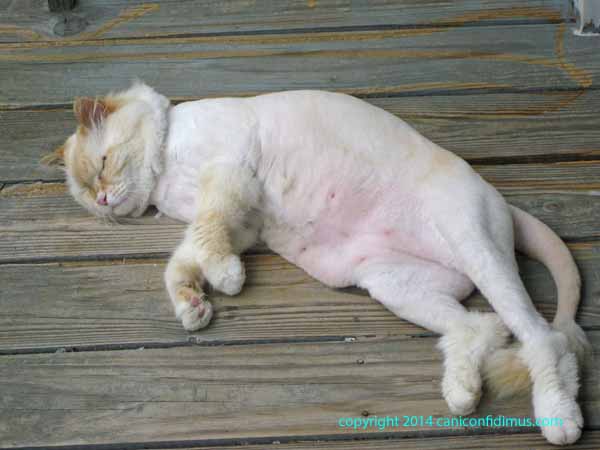 It's more noticeable when he walks because it sags. I think maybe he needs a girdle.
On a more serious note, we think he might be hurting more lately. Thursday night when he came to the door wanting in, he hesitated. I petted him to encourage him to come in, and he meowed loudly and hissed. Then he hissed another couple of times once he was inside. He has a kind of stilted walk that looks really awkward, which our vet thinks is because of his arthritis. He takes pain medication, but cats can't take all the different types of medications that dogs can.