Zeke, Sam and Chloe get along pretty well, as I have mentioned before. I can't say the same for Mollie and Chloe. In the old days, pre-Mollie, Chloe often spent the night inside on our bed, especially in cold weather. Since Mollie came into our lives last July, she has jumped on Chloe every time Chloe comes inside.
Last week we managed to sneak Chloe in and put her on our bed. We closed the bedroom door to keep Mollie out. I went in to check on her later and this is what I found.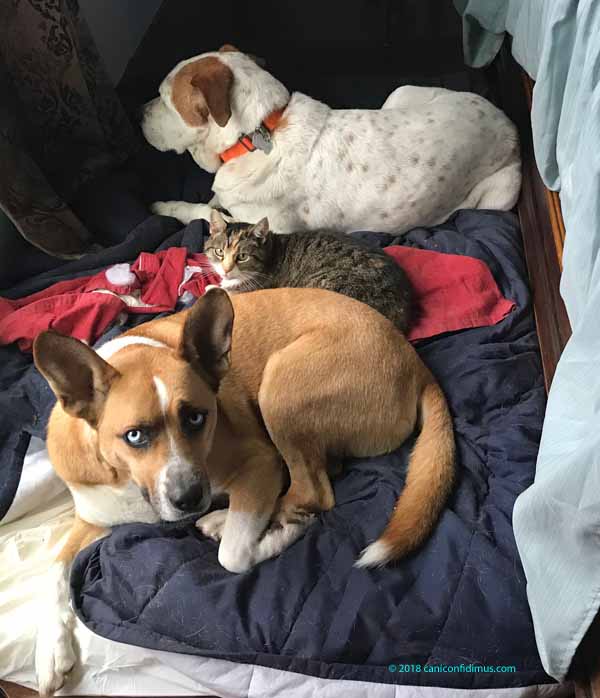 Chloe had apparently decided to jump down with the dogs, who share a bed next to ours. I wasn't sure how that would turn out, since the dogs move around a lot on their bed. But it seemed not to be a problem.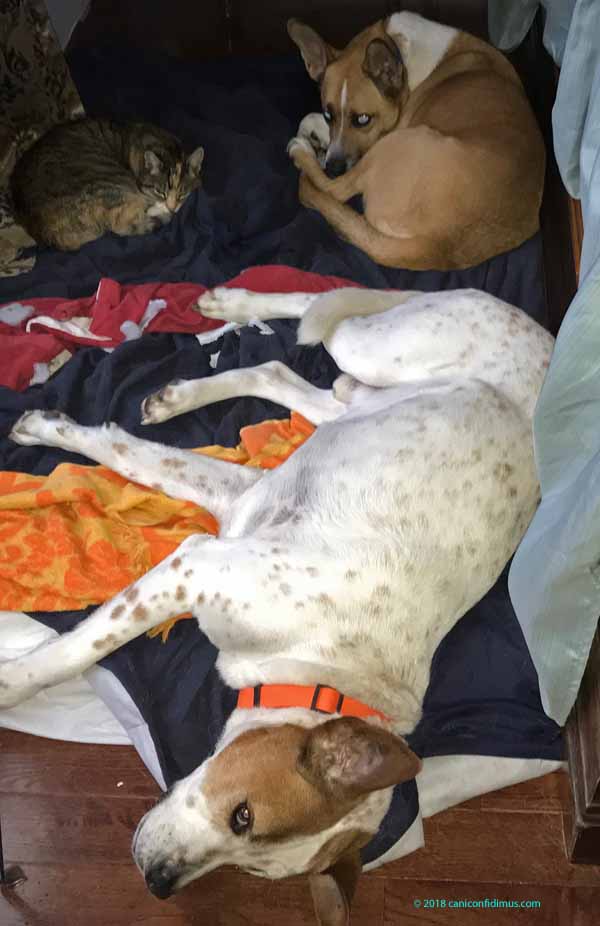 They stayed this way for several hours.