… when all thro' the house. Not a creature was stirring, not even a …
Wait, Smokey, you're wide awake.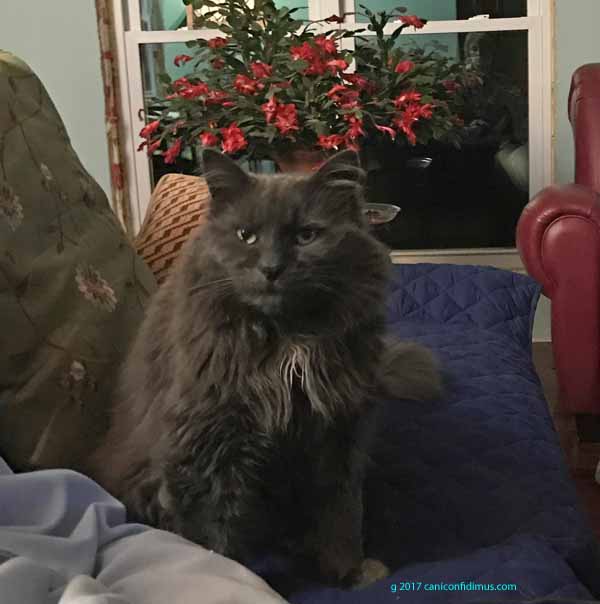 Put your head down and go to sleep.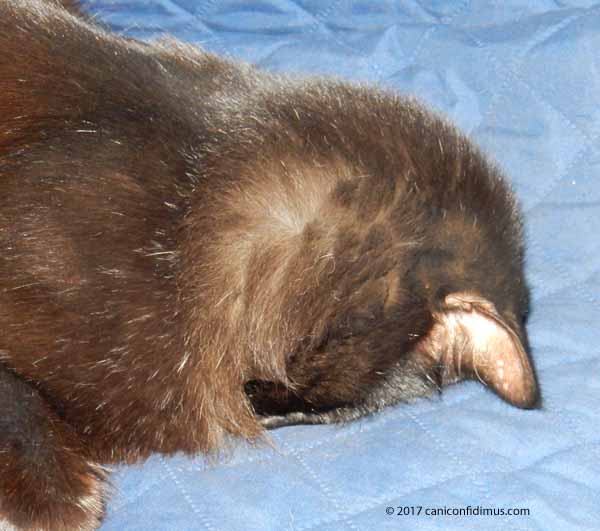 Well, you didn't have to take me literally, but that's OK, thats a good cat.
Now, where we were. Oh, yes, not a creature … Zeke? You need to go to sleep.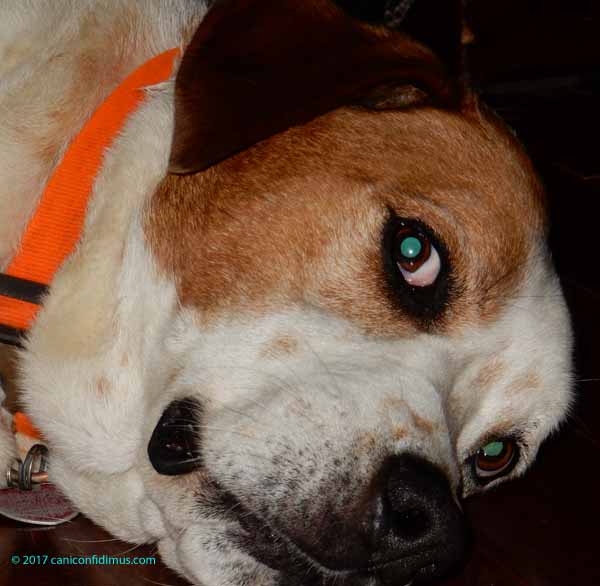 Go find Sam and get right to sleep. That's a good dog.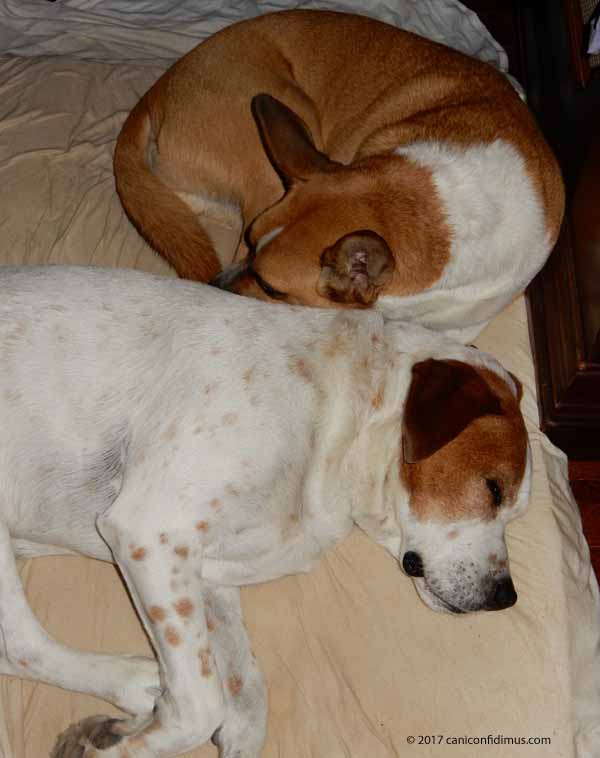 Chloe? Why aren't you asleep? Leave Dusty alone and go to bed.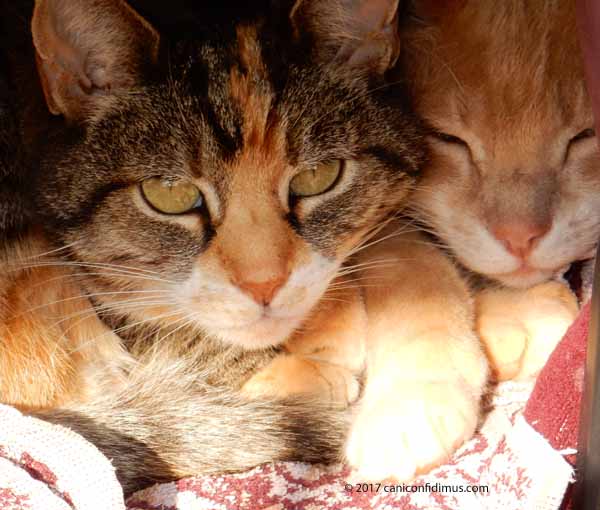 That's good.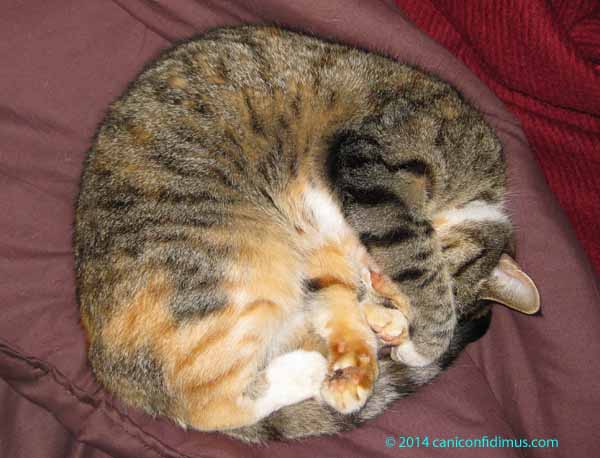 Lucy, cover up and go to sleep. Yes, you can use the other cover if you want.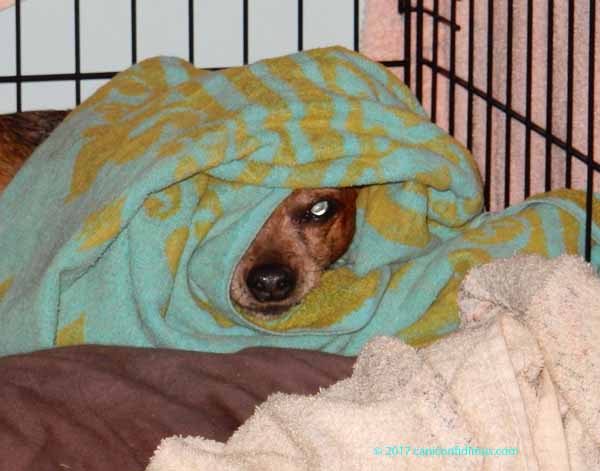 That's good. Sleep tight!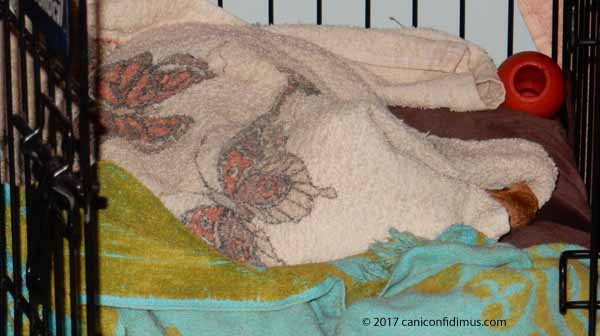 Now, where is Mollie? Mollie, this is your first Christmas with us. You need to get to bed or Santa won't come. Mollie? You can't sleep there, and you're not asleep anyway, are you?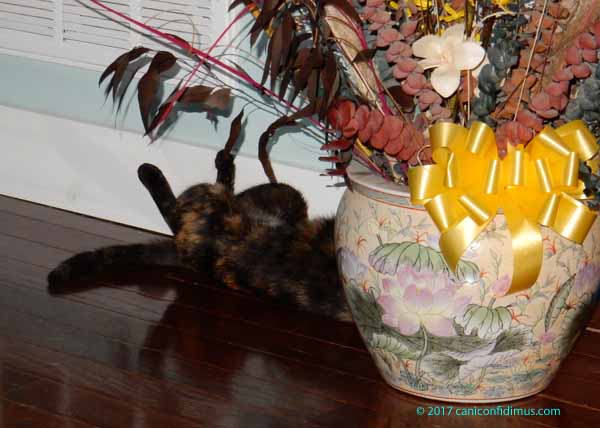 That's not your bed.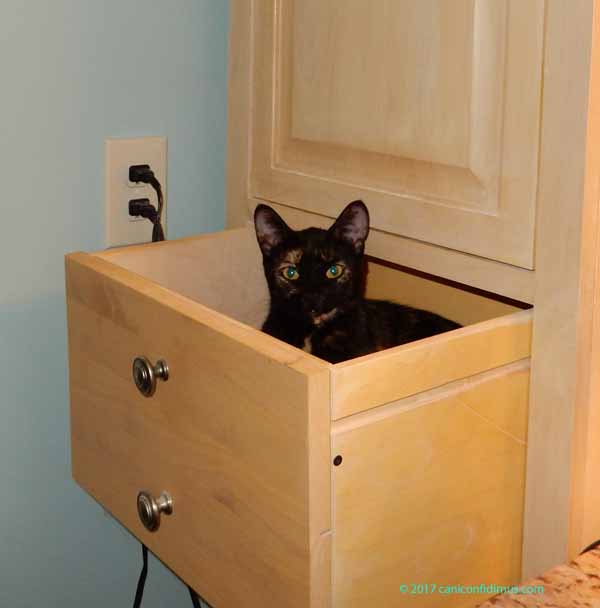 That either.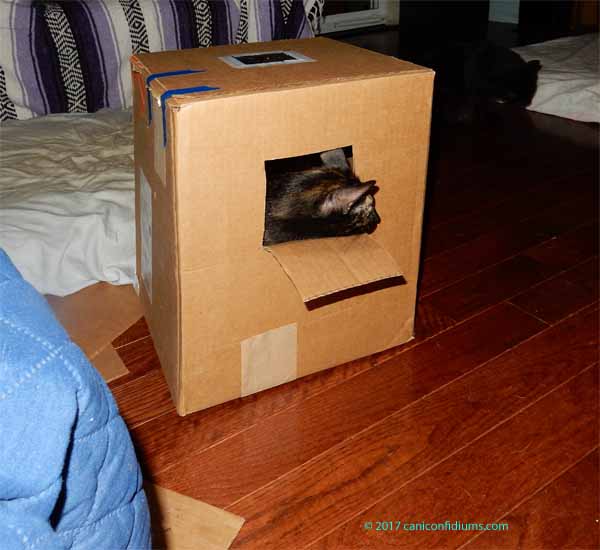 No, you can't watch the stove. And, besides, Santa doesn't come down our chimney like that.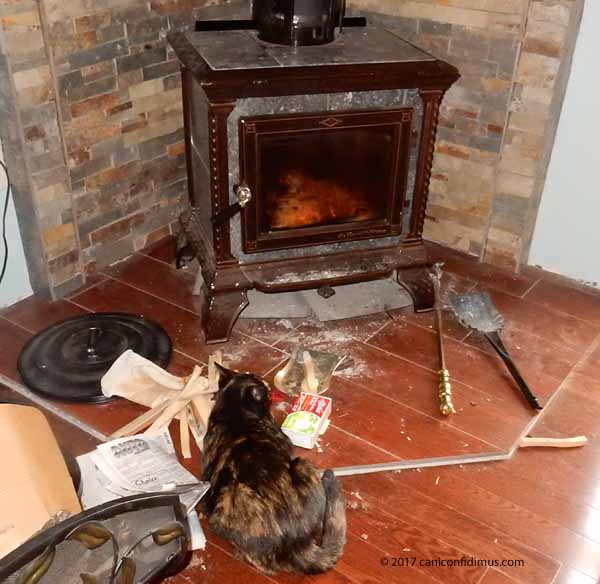 Mollie, just find a place and go to sleep, OK? Everyone is tired.
It's OK if you want to sleep there, but you're not going to see Santa. Maybe you can find a more comfortable place to sleep.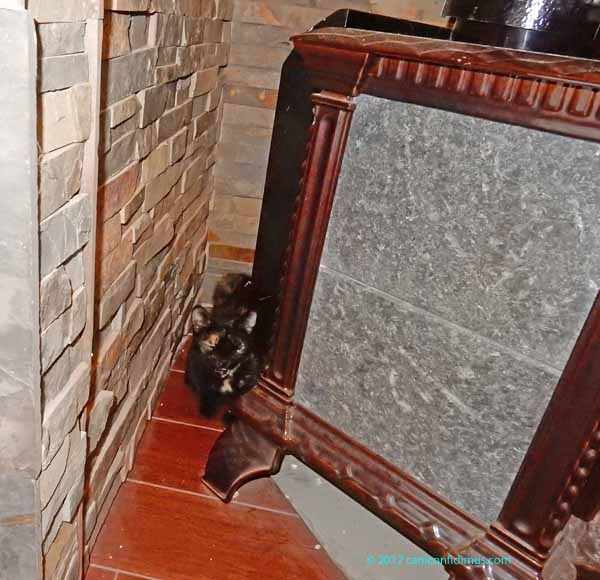 Yes, that's good. Just don't roll over.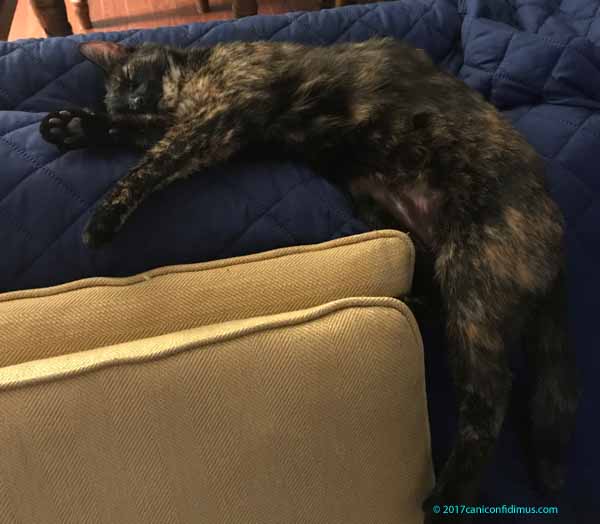 Now, is everyone in bed?
Wait! Who? Mr. Owl, I think you're lost.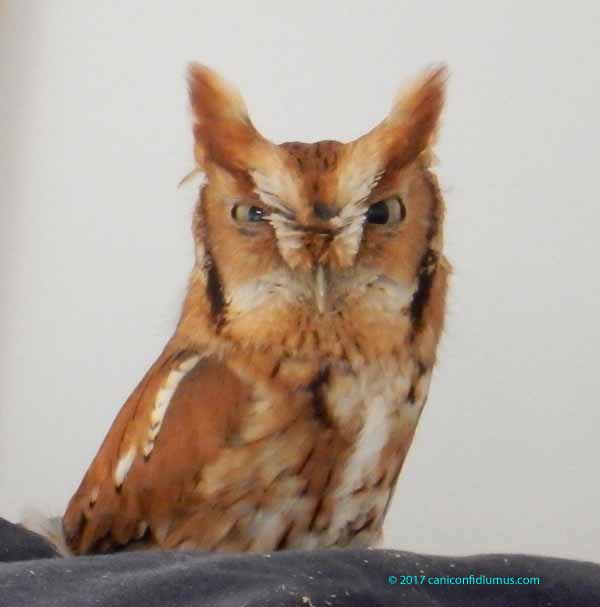 Be careful of the reindeer on your way out!
Now I think everyone is in bed and asleep.
And soon, we'll be visited by that right jolly old elf …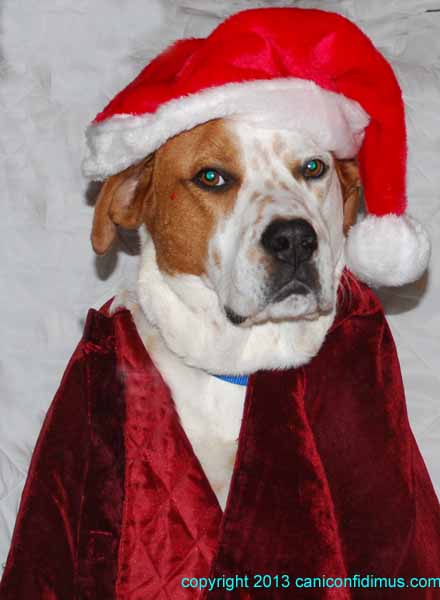 St. Dogolas!
And so, from Leah, Mark, Zeke, Lucy, Chloe, Dusty, Sylvester, Smokey, Sam, and Mollie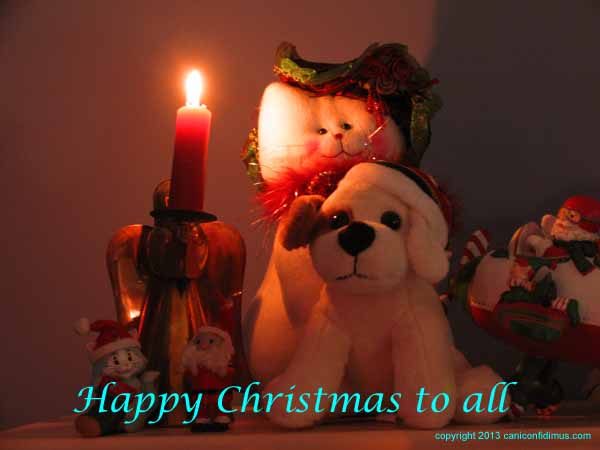 and to all a good night!
In memoriam: Zoe, gone since Fall 2014,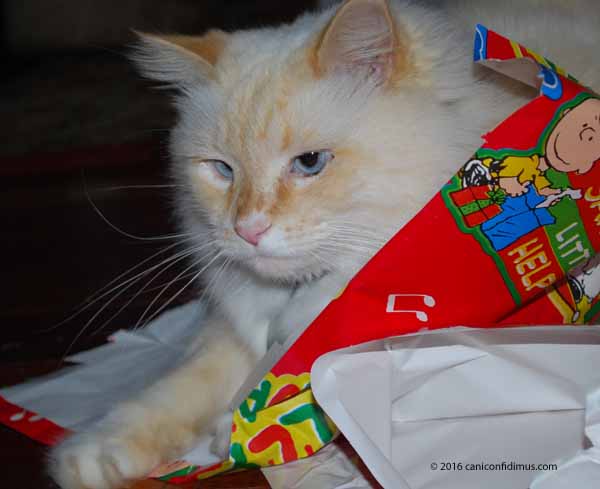 and Rusty, gone since 2015.