It seemed that fall was never going to come this year. Atlanta has had record or record-tying high temperatures three times in the last week or so. On Wednesday, Nov 1, there was very little color (other than green) in the trees.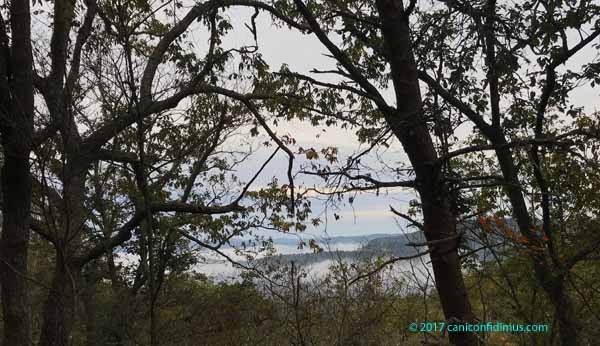 There was fog in Texas Valley. What looks like trees that have lost their leaves for fall are actually trees that died over last winter as a result of the drought in the summer of 2016.
Leah and I were both wondering if there would be any color. At least one fall color prediction map showed our area of Georgia as reaching peak color in late October. We didn't make it, but by Saturday, Nov 4, there was a hint of color.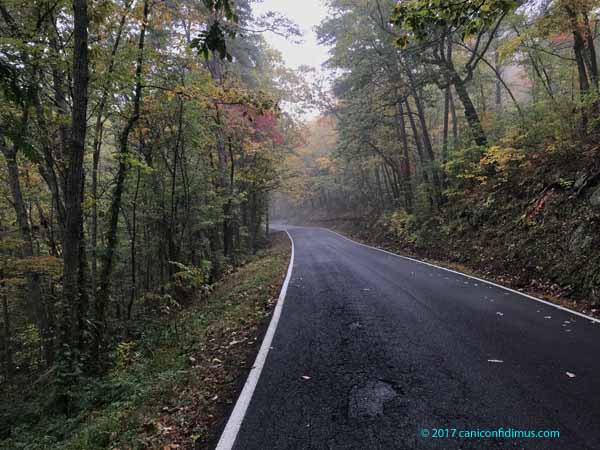 On Sunday there was more color on the other side of the mountain.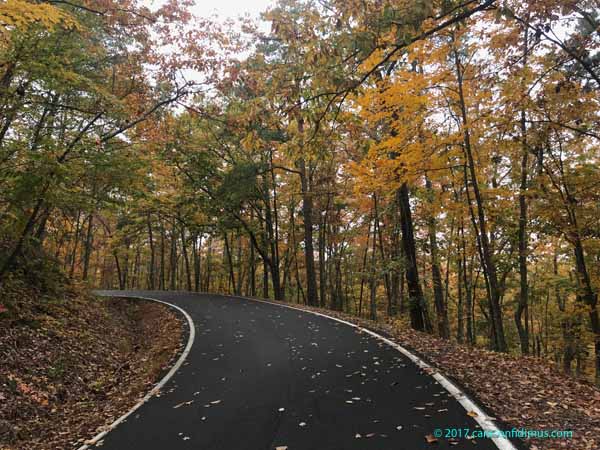 By Tuesday the maple trees were beginning to show their best color.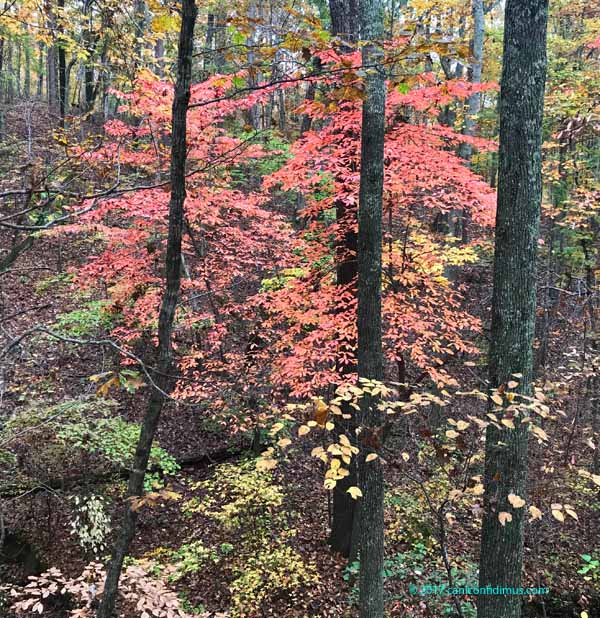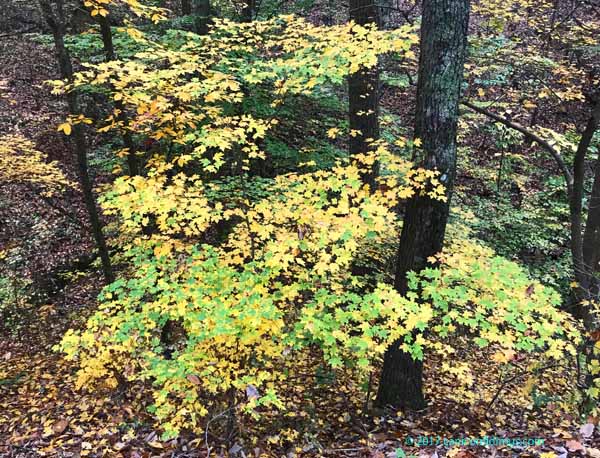 Even then there was still a lot of green.
The temperature had dropped on Wednesday and by Thursday it felt a lot more like fall, or possibly even a mild winter day because of the clouds and drizzle. We may miss this wet weather before long. The long-range forecast for the Southeast this winter is warmer and dryer than normal.