We had rain last Saturday night, but it had stopped by Sunday morning, leaving behind ragged clouds high and low over town.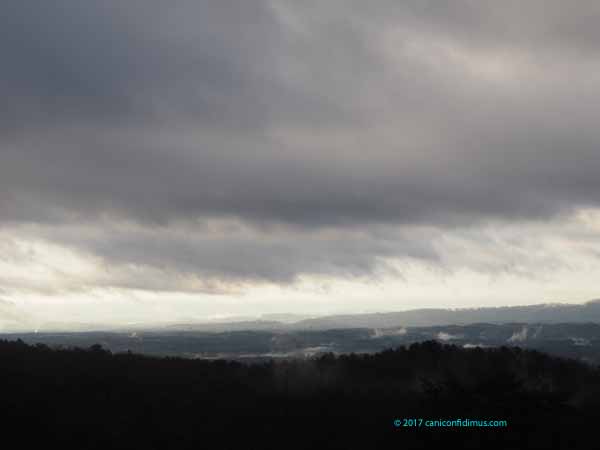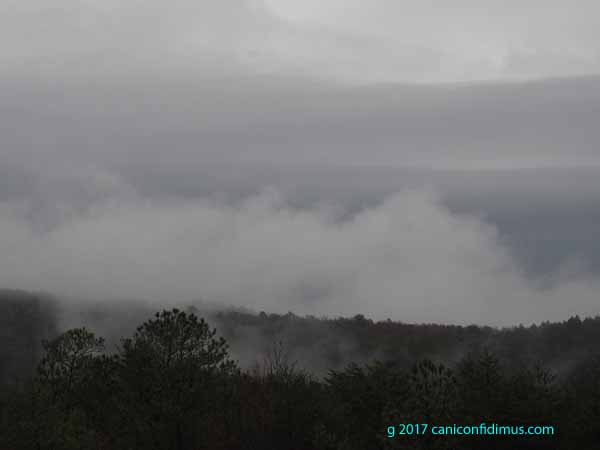 We had some rain Monday, too. It was foggy that night.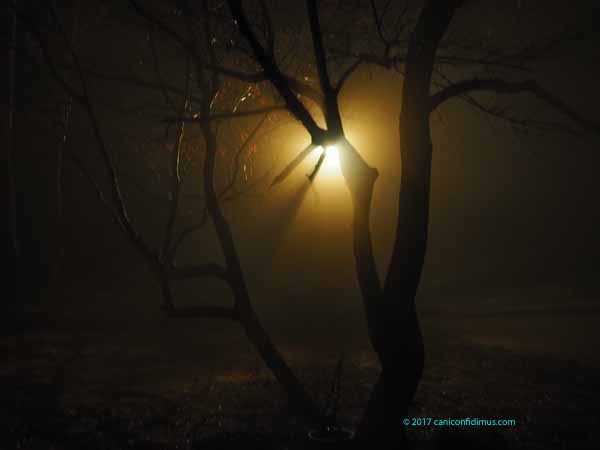 This was taken out our bedroom window. That's our pet maple tree. This was a two-second exposure that I took holding the camera against the window frame.