… and all through the house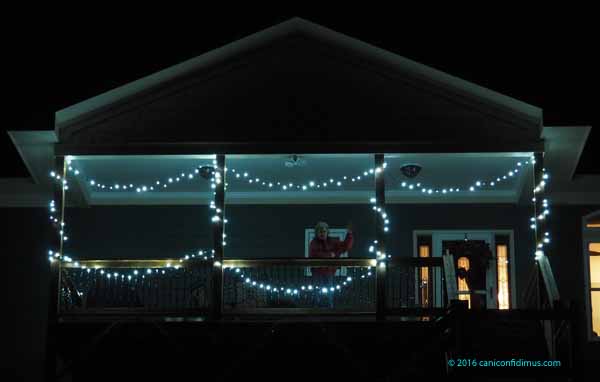 not a creature was stirring, not even a …
Dusty? What are you doing inside?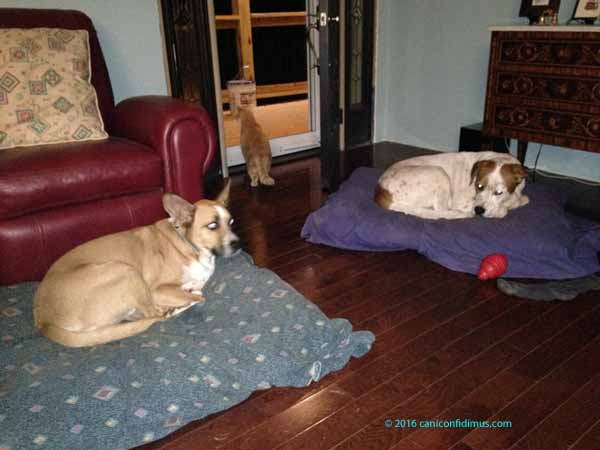 Sam and Zeke are worried that Santa won't come if you watch for him. Everyone go to sleep now.
Zeke, that won't work. Close your eyes.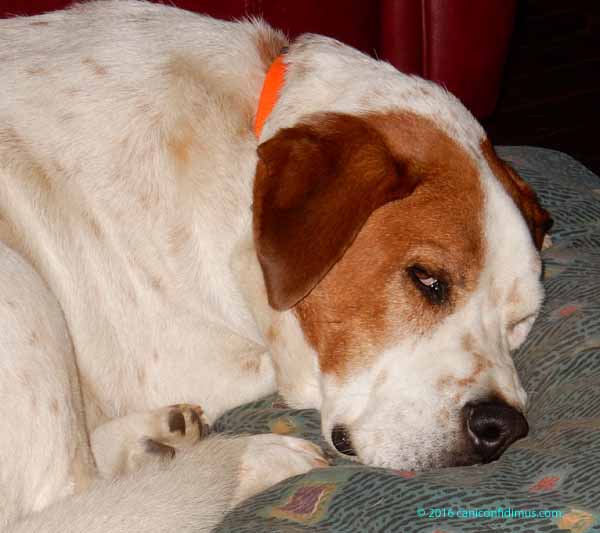 That's better.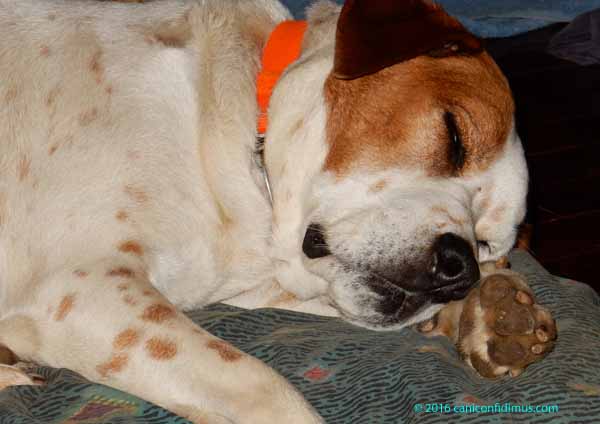 Good dog, Sam.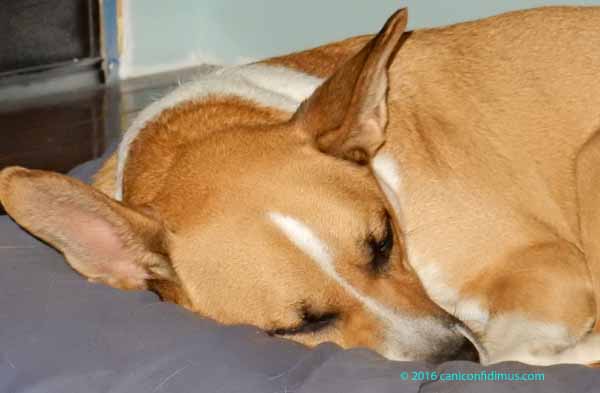 Sylvester, finish your bath and go to bed!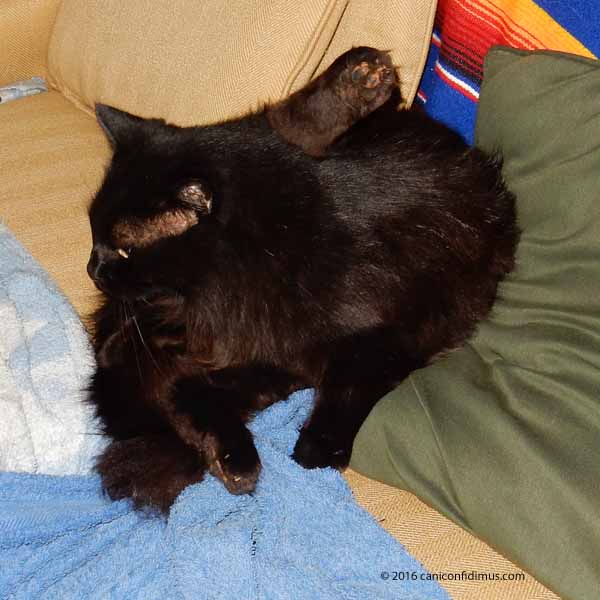 Now that's a relaxed cat.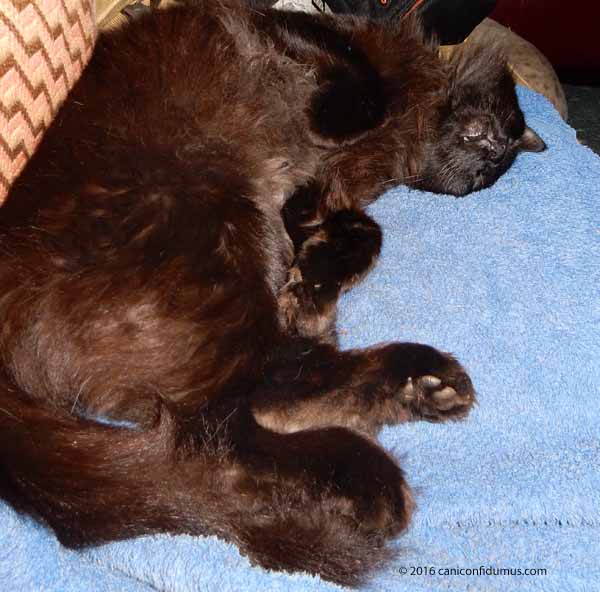 Chloe, you can't keep even one eye open.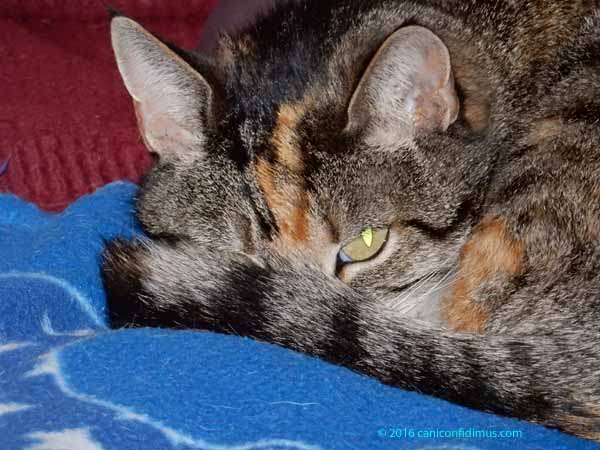 Good kitty.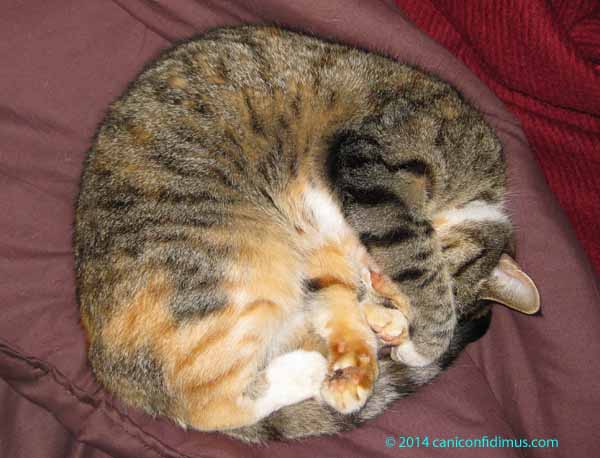 You, too, Smokey.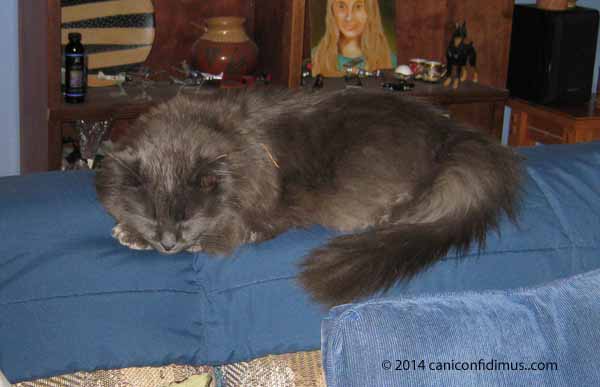 Lucy, I think you're the last one awake.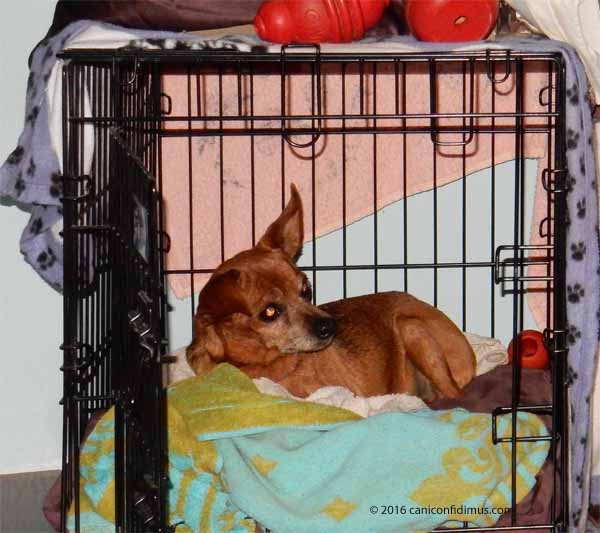 Pull up the covers and close your eyes. Good doggie.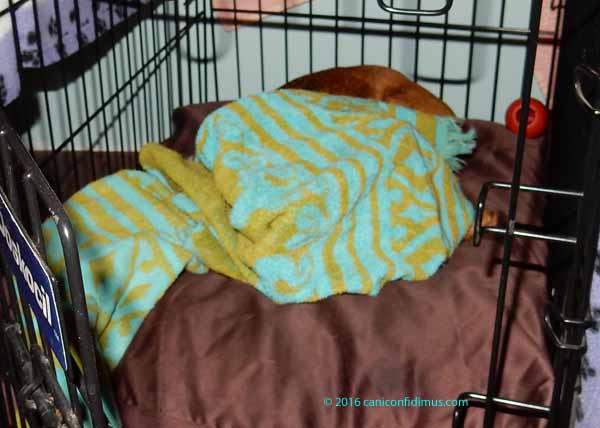 Now I think everyone is in bed and asleep.
And soon, we'll be visited by that right jolly old elf …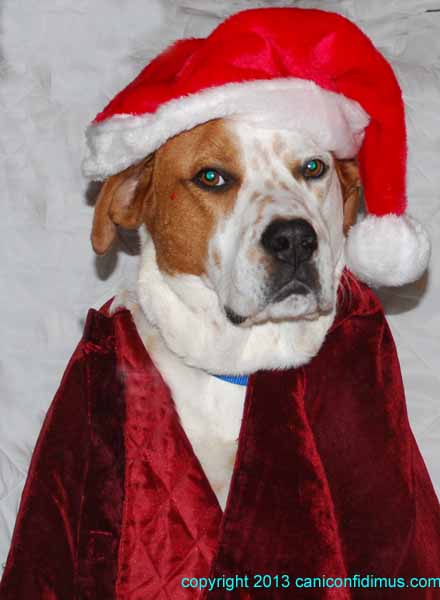 St. Dogolas!
And so, from Leah, Mark, Zeke, Lucy, Chloe, Dusty, Sylvester, Smokey and Sam,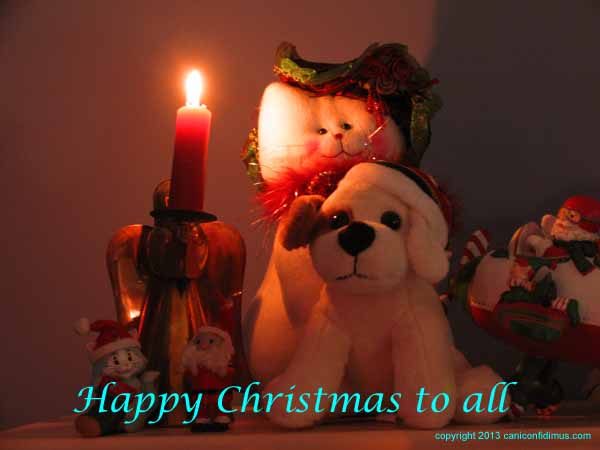 and to all a good night!
In memoriam: Zoe, gone since Fall 2014,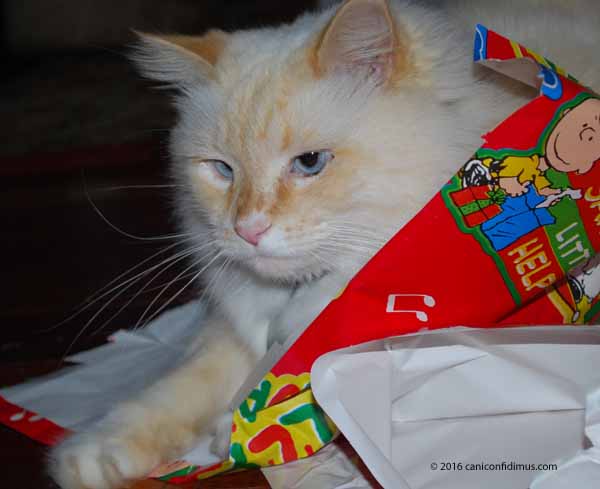 and Rusty, gone this year.