Several years ago we planted a Japanese maple in front of the house under the kitchen window. The ground is at basement level there, so we have to look down to see it.
This is what I saw on Wednesday.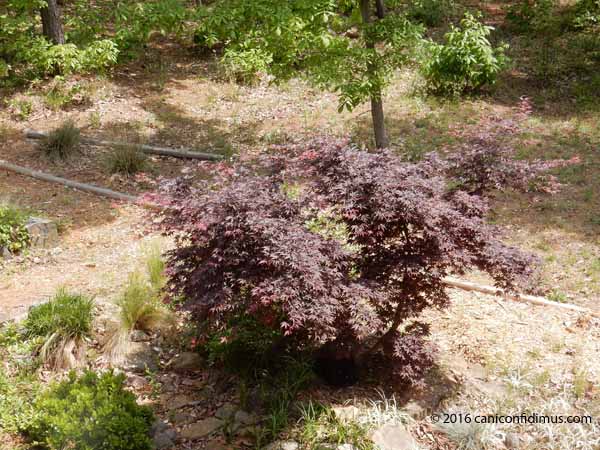 The maple is the fullest and healthiest it has been since we planted it. I admired it for a while and then noticed a black blob in the shade at the base of the tree. There was Sylvester looking up at me. You can just make out his eyes in the original, but I'm not sure you can see them in this version.
Here he is in closeup.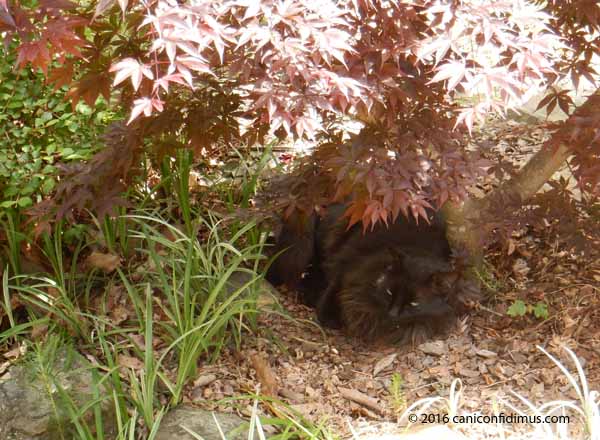 For the last couple of weeks we have had nearly perfect weather. It has been mildly warm during the day, and the air has been dry enough that it cools off at night. But in the last two days, it has been more like summer — hot and humid. It was about 83 F when I took Sylvester's picture; the forecast is for 90 F on Friday.
Before long we'll all be looking for a cool place to wait out the heat.