On Wednesday night the sky was clear enough for the first time in days to see the rising moon.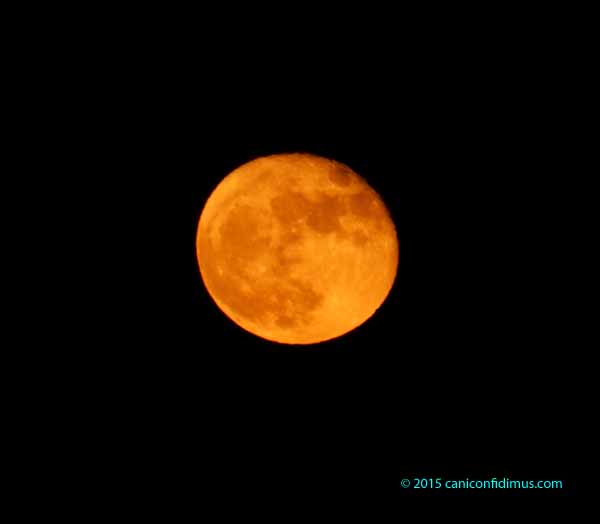 Leah called my lazy rear end out to get this shot. It's only so-so. It was handheld, so it's not really sharp enough to stand up to much enlargement. It was really pretty in person.
And the roof? That's the new roof on our house.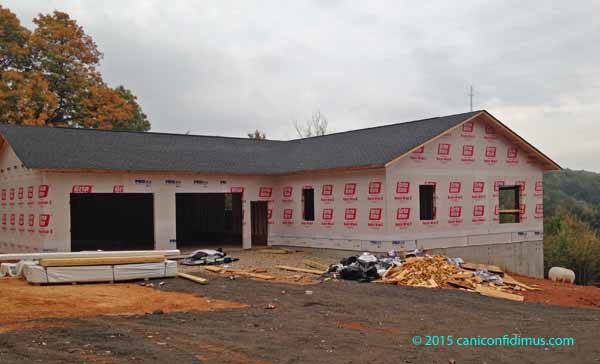 The weather was pretty good for the last few weeks, but rain was expected during the early hours of Monday (October 26). The roofing material wasn't delivered until late last week. Fortunately, the roofer came out Saturday with about an hour of daylight left and got the roofing felt up. Then he came and shingled all day Sunday, so by the time the rain started we had a roof. The framing contractor, who provided the roofer as well, said he doesn't like to ask anyone to work on the weekend, but in this case he made an exception. We're glad he did. At least the roofer got Monday and Tuesday off anyway, since it rained pretty much the entire two days.
Most of our siding material was delivered earlier last week, but there was still a little bit left. This came on Monday.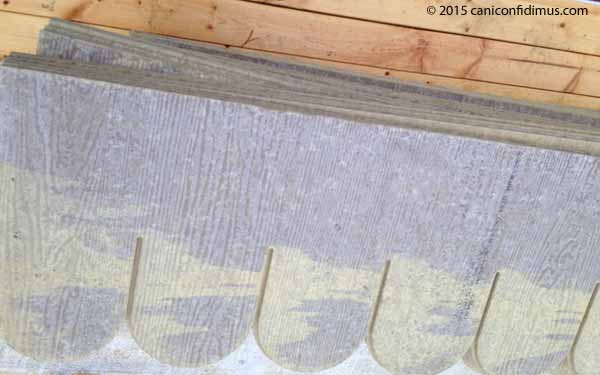 This is the fish scale or half-round shingle material that will go on the porch gable. It will be painted white (as of now) to contrast with the dark green (as of now) color of the siding. I think siding will probably start today (Thursday Oct. 29) or Friday, assuming no more rain.