We had a nice snowfall Wednesday evening and night. We had seven inches by the time it stopped.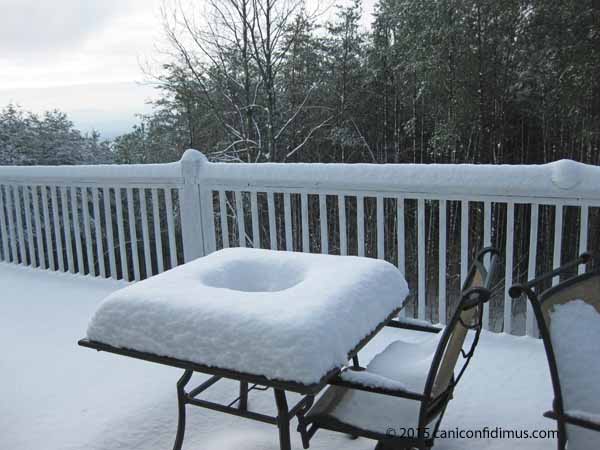 Chloe apparently has some insulation on her rear end.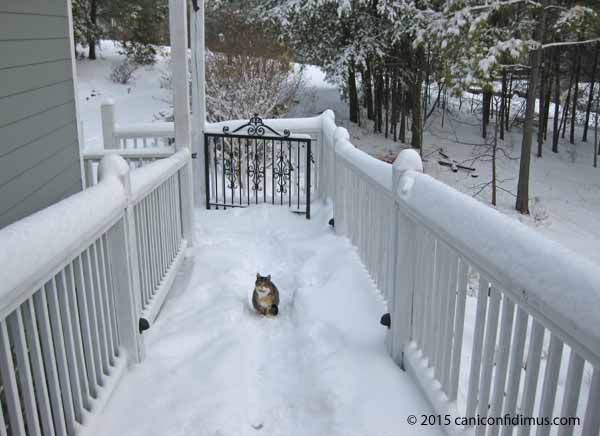 I like it when it snows here. We get snow so infrequently that it doesn't really get too inconvenient. That makes it possible to appreciate the beauty. It also opens a new world where the passage of wild animals is no longer secret. I took Zeke for a short walk Wednesday afternoon when there was less than an inch of snow on the ground. Here's what I think is a set of rabbit tracks.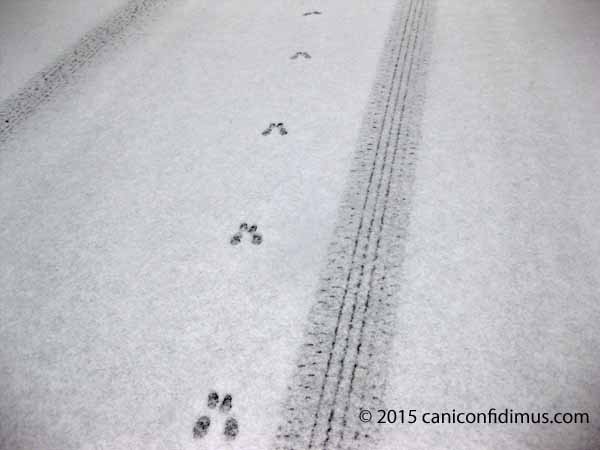 These are what I know for sure are fox tracks, because I saw the fox dart across the road.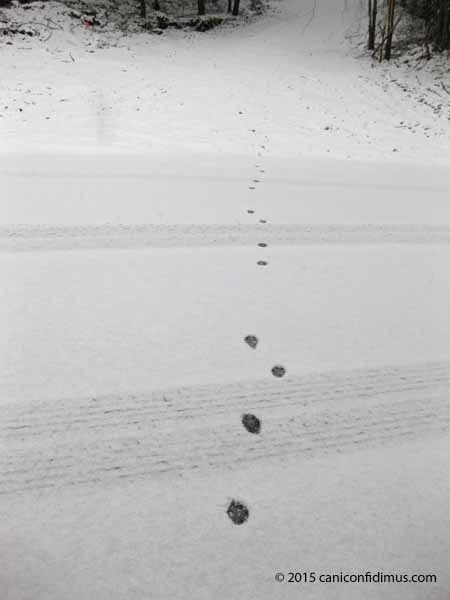 The tracks led straight up the driveway into our new property.
Thursday morning I took Zeke out again; I left Lucy at home because her belly would have dragged in the snow the whole way. There was a fox set of tracks that started at the point where Fouche Gap Road crosses the top of the mountain. We followed them most of the way down to the bottom of the mountain. The tracks stayed mostly in the half-buried tracks left by a truck late Wednesday afternoon. Occasionally they took off up the slope of the road cut, and then turned around and came back down to the road.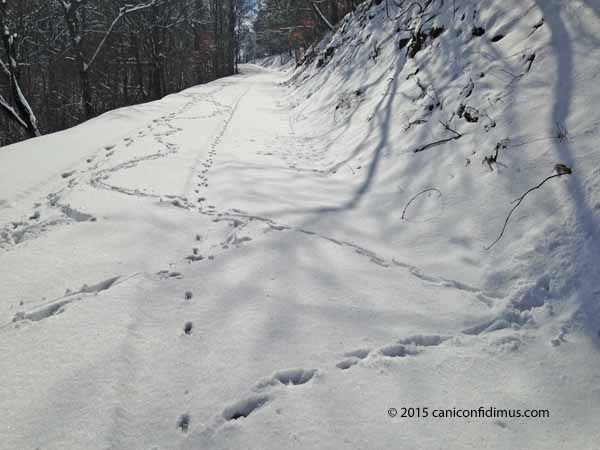 The zigzag tracks are Zeke's. I'm not sure whether another animal joined the fox occasionally.
It's hard to capture what the eye sees because our visual system is so good at image processing. I tried to get a hint of it with this panorama.

There was significant melting Thursday, but there was a lot of slush and water left on the road that refroze, so it was tricky to walk on it Friday morning. I took both dogs, but turned around after a short distance. I think the rough ice was too much for Lucy's delicate, little feet. It should be all clear by Saturday morning, despite another hard freeze Friday night.