On Friday Leah and I visited our pet sitters Hannah and John again. This time it was ostensibly to give them a spare fall wreath for their door. The real reason was for Leah to see their cats again.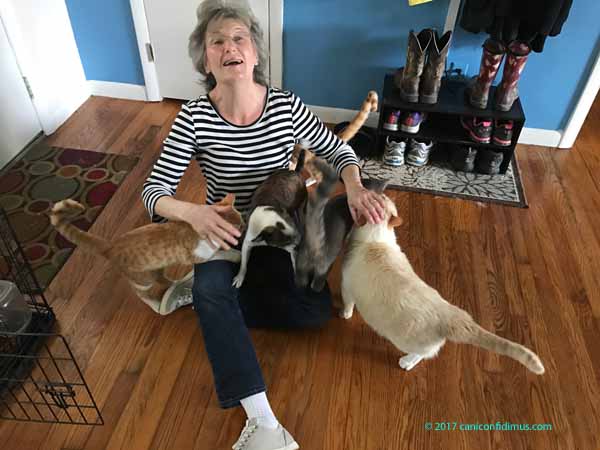 One of the cats is actually a dog. Can you tell which one?
Leah loves these cats, and I know why.
This was the second time we visited Hannah and John's cats. I blogged about the first time back in February.
At least one of the cats like the wreath.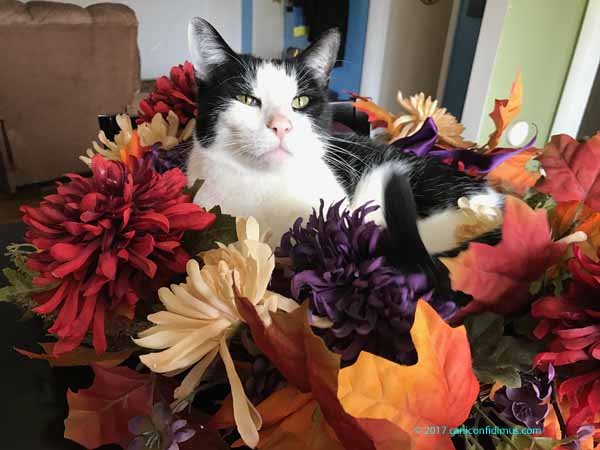 This is Oreo. He was ready to settle in for a wreath nap.
These cats are extraordinarily friendly, or at least "extraordinarily" compared to our cats. Of our cats, Smokey is the closest in behavior to Hannah and John's cats. Smokey loves to be petted and pretty much doesn't care what you do to him (like combing out tangles), but he absolutely does not want to be picked up. Hannah and John's cats don't care.
Leah has had cats like these before. Maybe one day she can get another.