When I was close to graduating with my journalism degree back in 1973, my parents decided I needed a slightly better car, so my father took me to a used foreign car dealer near downtown Atlanta. The dealership was in a multi-story warehouse. Up on about the third floor, they had two Fiats. One was Petty blue, and the other was yellow. I liked the yellow one, so that's the one I got.
This is what it looked like.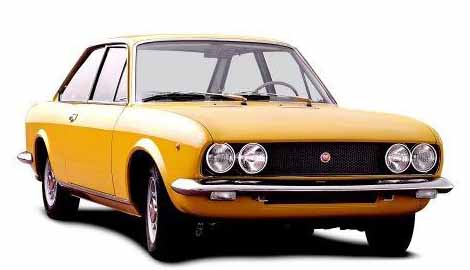 This is not my car, but it looks exactly like it. It was a 1971 Fiat 124 Sports Coupe. I loved it. Despite the common perception, it was a modern, sophisticated, reliable car. It had four-wheel disk brakes; an aluminum, double-overhead cam engine; and a five-speed transmission. It drove like a sports car and got 30 miles per gallon. I drove it all the time I worked at the newspaper in Augusta and I drove it to California when I moved to Lake Tahoe for a while. Then I drove it back home and kept it until I went to graduate school in 1980. I sold it a few years after that to a fellow graduate student.
It never lived up, or down, to the old joke that Fiat stood for Fix It Again Tony.
When I was in graduate school, Leah, who I had not seen in years, was working in Atlanta. One day she called me because she was having some problems with her car. This is the 27-year-old Leah with her car.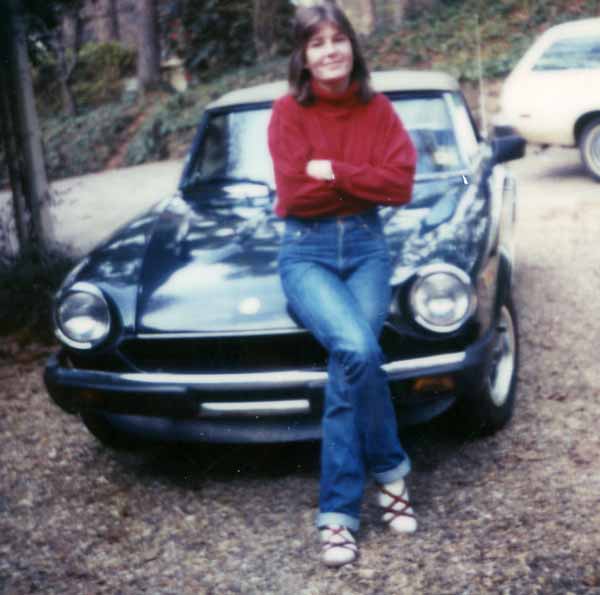 It was a Fiat 124 Spider. It was basically the same car I had but in a sports car body. The picture is a fuzzy print I scanned. I can tell from the bumper that the spider was a newer model than mine, but we can't figure out exactly what year it was.
Unfortunately, Leah's Fiat ended up wrecked. And unfortunately, we didn't see each other again for many more years.
Leah and I would both love to have either one of those cars right now. It's possible to find one on the used market for a not-too-unreasonable price. One used-car price guide says that coupe prices range from around $5000 to $10,000, and spider prices range from around $5000 to $20,000. Another web site says that very few coupes survive today, mainly because the bodies rust so badly, but that the running gear of many coupes lives on in spiders.
Here's what made me think of 40-year-old Fiats.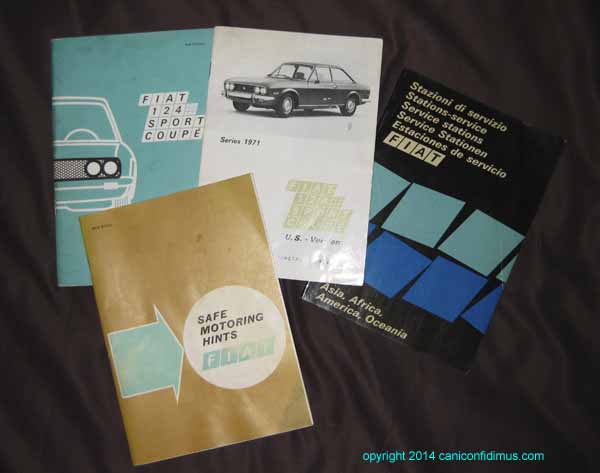 I found the original manuals for my old Fiat in a trunk that I hauled around through college and for years after that. For some reason the manuals didn't make it to the person I sold the car to.
Clearing out my mother's house has been like an archeological dig of my own memory. I feel sure I'll have more posts based on the memories I have excavated.