The fall leaf colors are past their peak here, but there are still some trees that are stubbornly hanging onto their leaves and their color. Leah mentioned a couple of times that we should drive up into the northeast Georgia mountains to see some of the fall leaves, but we couldn't seem to find time.
The best view up here is on the Huffaker Road side of Fouche Gap, down into the valley. This was from Friday morning's dog walk.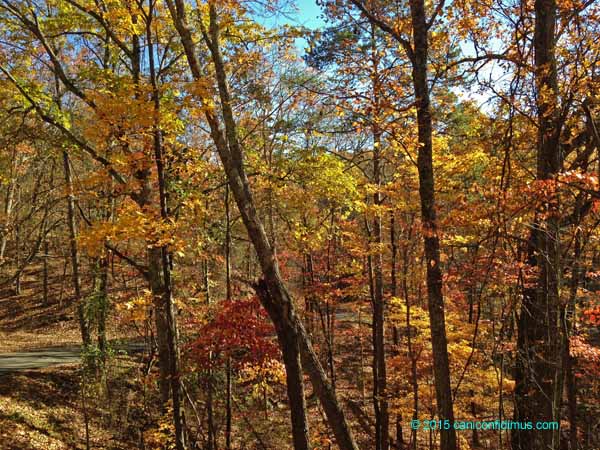 Another view: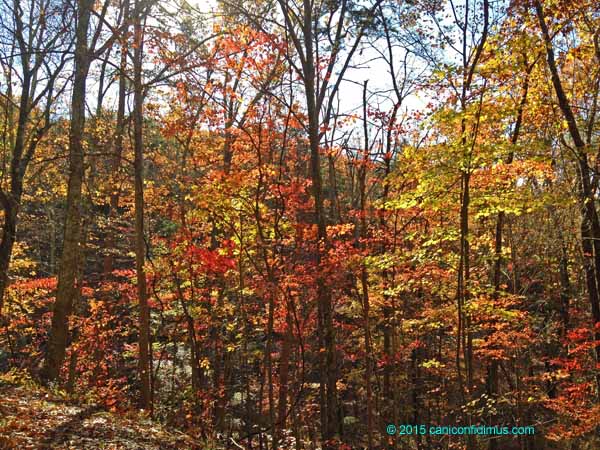 The most common hardwood up on the mountain is oak, but the maples and hickories provide by far the best color. The hickories are brilliant yellow. The maples go from greenish yellow to orange to bright red. This little maple is trying to make a living too close to the road.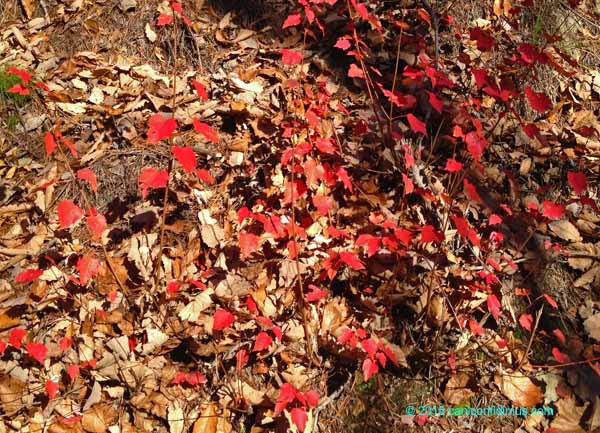 Right next to it is another, yellow this time.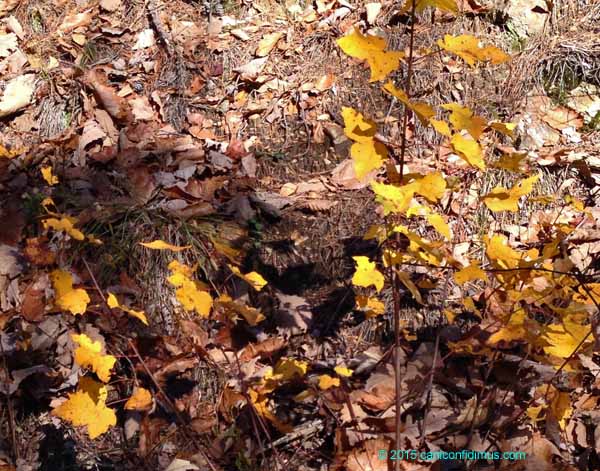 They won't survive long. A county road crew will eventually cut them.
The oaks, mainly chestnut oaks, turn yellowish brown on their way to an overall drab brown. Here a maple shows an oak the way it's supposed to be done.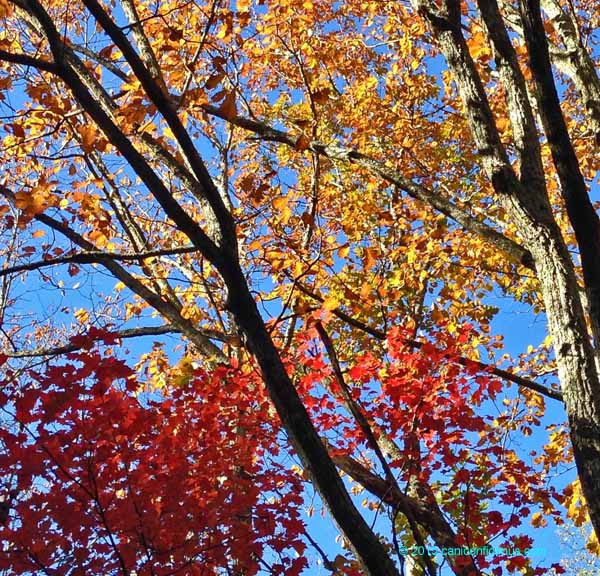 Down deeper in the valley a few trees burn brightly. It's hard to get a shot that captures the glowing brilliance almost hidden by the surrounding forest. This one was closer to the road.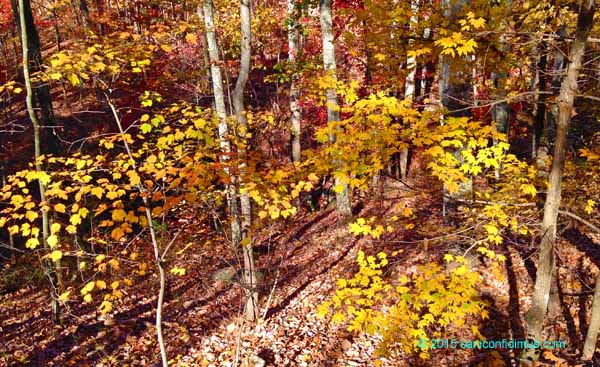 I was lucky that the rain and wind we had on the previous Wednesday didn't end what little was left of the color.