This is my mother's Christmas cactus.  I inherited it when she died in 2008.  It always bloomed at Christmas.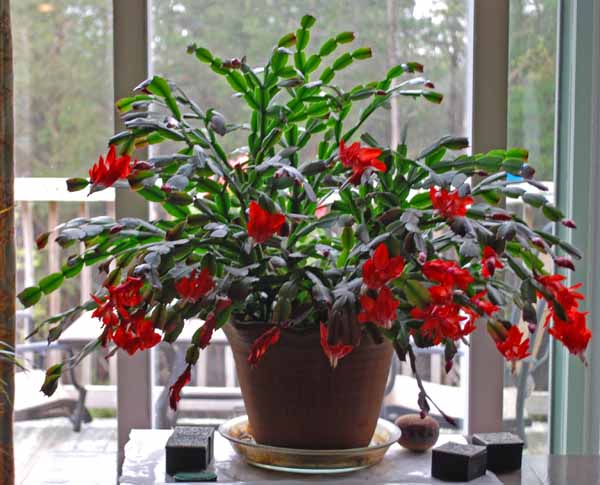 Since I've had it it begins blooming around Thanksgiving through Christmas.  But this year it bloomed through Christmas and then stated blooming again.  Maybe it's my mother's spirit if you believe. It never bloomed for my mother.
I have always loved begonias.  They are so pretty to me. I've had this one a year or two. I love to watch them die back in the winter and then  begin growing in the spring.