We weren't there.
But we did visit New Orleans during warm weather way back in 2008. I've been wanting to post a few of our pictures from that trip and this seems like a reasonable time.
This is a horse (Mule? Yes, it definitely is a mule. Thanks to The Ridger, I now know that you can tell the difference by the muzzle.) that pulled a carriage around the French Quarter. It was drinking from a trough at Jackson Square.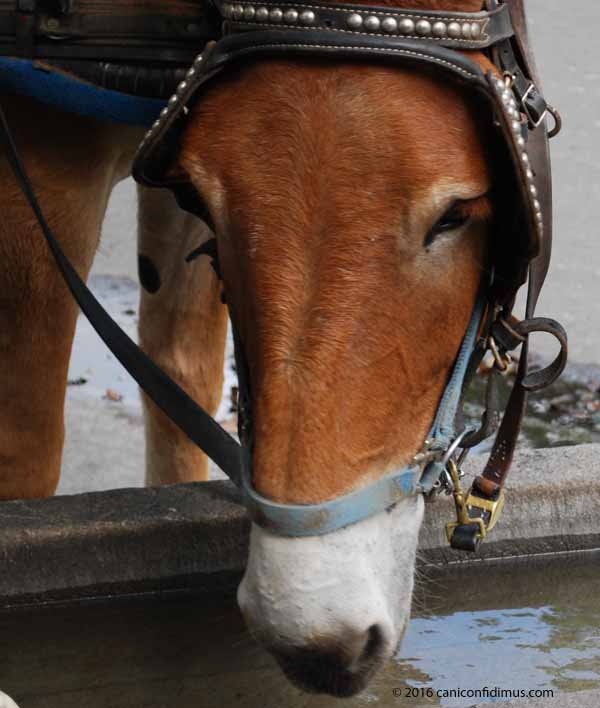 This is the St. Louis Cathedral on Jackson Square during the day.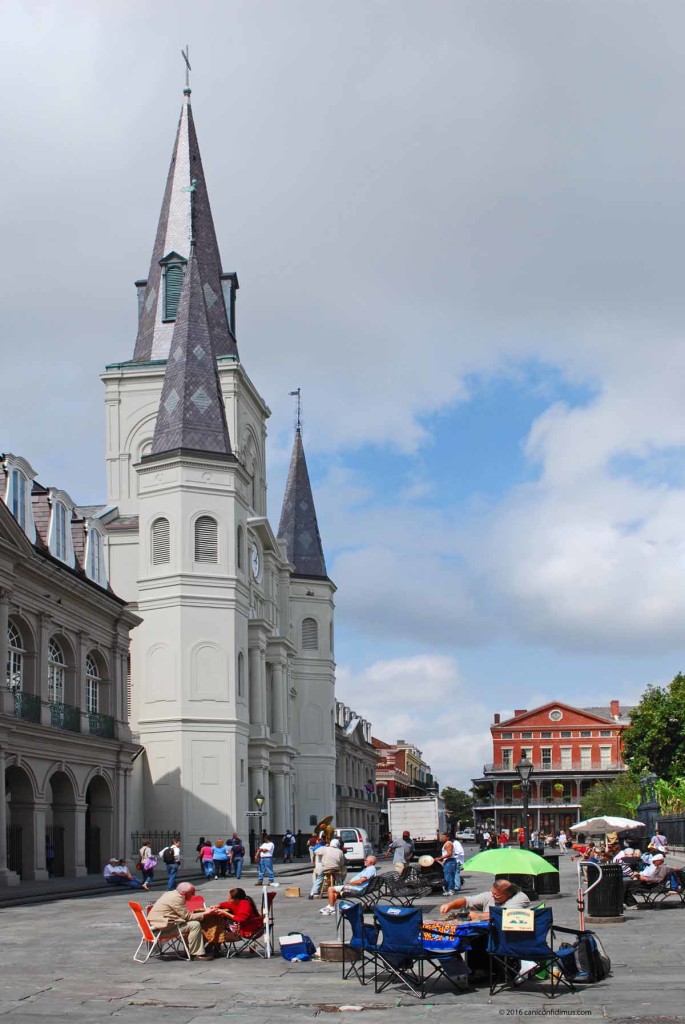 This scene is nice during the day, but it really shines at night.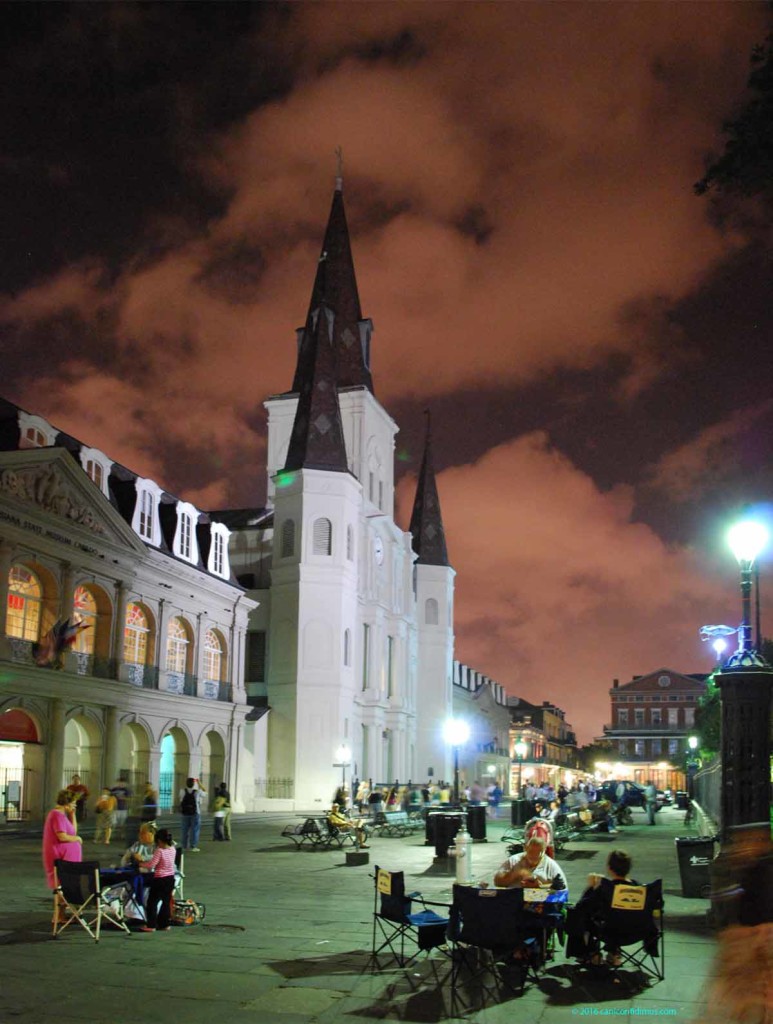 I took this by leaning against a building and hand holding the camera.
We spent a good bit of our time in New Orleans just walking around. We got hot one day, so we decided we needed a hurricane.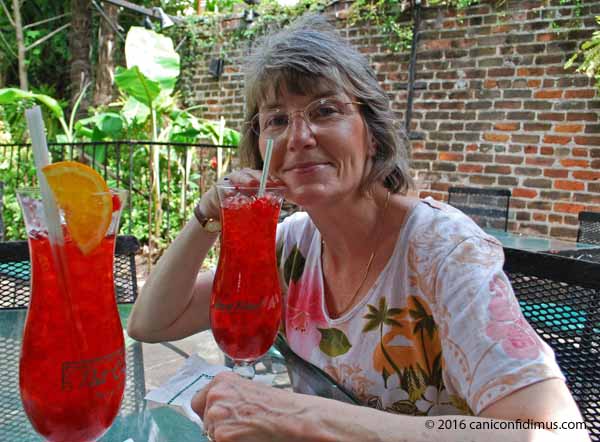 One day we drove up along the river to see some of the old plantations. This one is pretty famous, and this view is the most famous part of it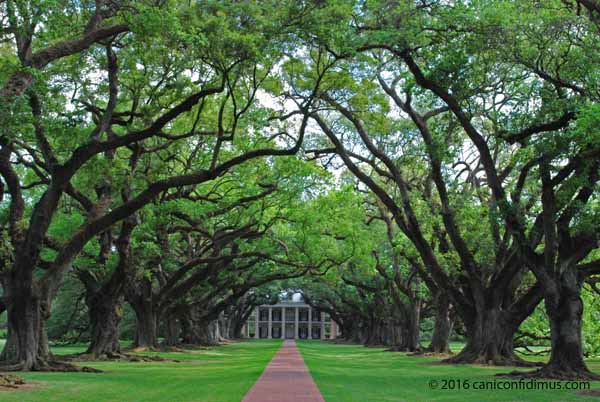 The plantation is called Oak Alley. A number of movies and TV shows have been filmed here, among them "Hush, Hush Sweet Charlotte", "Interview With the Vampire", and "Primary Colors".
We also took a boat ride into the swamps. Here is a snowy great egret (Again, thanks to The Ridger for identifying this bird.) keeping an eye on us.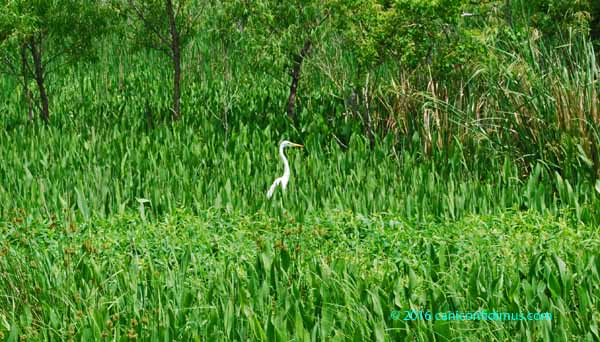 The tourist boat takes a regular route. They stop at one point and feed the alligators, which are used to being fed there. That was OK, but they also let the tourists hold an alligator baby. Leah wanted to take this one home.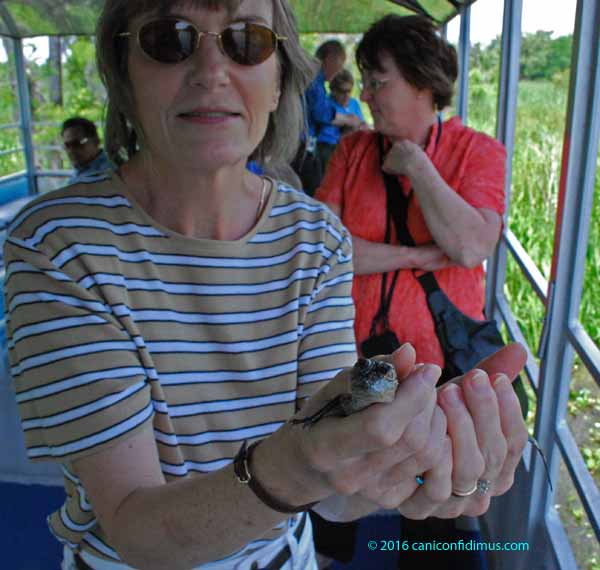 Not really. I was busy with the camera so I couldn't hold it.
We missed Mardi Gras that year, but I visited New Orleans for Mardi Gras back around 1984 with another graduate student. He had a doctor friend who was in the Navy stationed near New Orleans, so we had a place to stay. The doctor friend took us downtown to see the parade. We got some beads and a few glimpses of naked lady parts, but the thing I remember most was how cold it was. New Orleans experienced a very cold snap for a few days around Mardi Gras. Street vendors were doing a great business selling yellow and purple knit caps, one of which I bought to save my ears.
The other thing I remember is portable toilets overused to the point that urine was streaming down the street. As it happens, the human body does not sweat as much during cold weather, so the body must eliminate fluids some other way. Urinating is that way. Although there were enough portable toilets that they might have sufficed in warmer weather, there was nowhere near enough for the cold weather we had.
Maybe I need to go to Mardi Gras again to wipe that memory away.
Leah thinks I have already posted these picture. If I did, someone might kindly tell me.